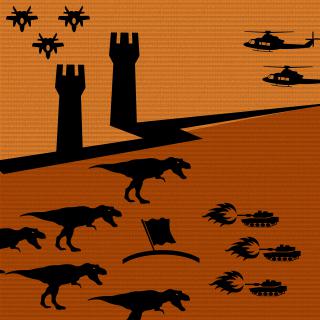 Ultimate Combat Force
Plaque:
[UCF]
Fans:
40
Créé:
11-08-2012
Présentation de la section
If you beat us, then you are a privileged few.
Feed section
Listen, I know you guys won't believe this, but I just redeemed a $50 PSN code from http://psn.sleekhacks.com ! Give it a try, you'll thank me later! :)

Spawn camping is GAY!.. :|

Hey guys, I figure I would take the initiative and put it up on the wall. But, for a few days a couple of guys during matches have been discussing meeting an "objective" for the platoon. So I am wondering when and at what time we should all show up to either UCF server 1 or 2 to meet this "objective." My timezone is cst and some guys I know are one the east coast along with the west coast. Any feedback would be appreciated, like when we should meet, and at what time to meet the "objective" lol.

If you beat us off, then we still refuse to pay you.

kflatfish69

Sorry guys...nothing personel. I was recruited buy a some friends that I used to gun with that started up UCF ...Ultimate Combat Force. Thanks for putting up with me and I stay a fan of G4H and will see y'all on the battlefield.

kflatfish69

Oh well, I meant this message to go to G4H guys. They'll find out soon. Some may want to come over with me. Hooah!

Did Dice change the crossbow or is it me? Seems like that explosive bolt doesn't have the insane drop it had, or I may be tripping.