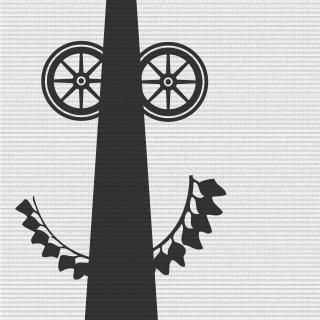 #GOATGANGBANGTEAM
Plaque:
[GOAT]
Fans:
9
Créé:
19-05-2013
Présentation de la section
The domestic goat (Capra aegagrus hircus) is a subspecies of goat domesticated from the wild goat of southwest Asia and Eastern Europe. The goat is a member of the family Bovidae and is closely related to the sheep as both are in the goat-antelope subfamily Caprinae. There are over 300 distinct breeds of goat.[1] Goats are one of the oldest domesticated species, and have been used for their milk, meat, hair, and skins over much of the world.[2]
In the 20th century, they have gained popularity as pets.[3][not in citation given] Female goats are referred to as "does" or "nannies", intact males as "bucks" or "billies", and their offspring are "kids". Castrated males are "wethers". Goat meat from younger animals is called "kid" or cabrito (Spanish), and from older animals is simply known as "goat" or sometimes called chevon (French), or in some areas "mutton" (which more often refers to adult sheep meat).

Goats are extremely curious and intelligent. They are easily trained to pull carts and walk on leads. Ches McCartney, nicknamed "the goat man", toured the United States for over three decades in a wagon pulled by a herd of pet goats. They are also known for escaping their pens. Goats will test fences, either intentionally or simply because they are handy to climb on. If any of the fencing can be spread, pushed over or down, or otherwise be overcome, the goats will escape. Due to their high intelligence, once they have discovered a weakness in the fence, they will exploit it repeatedly. Goats are very coordinated and can climb and hold their balance in the most precarious places. They are also widely known for their ability to climb trees, although the tree generally has to be on somewhat of an angle. The vocalization goats make is called bleating.
Goats have an intensely inquisitive and intelligent nature; they will explore anything new or unfamiliar in their surroundings. They do so primarily with their prehensile upper lip and tongue. This is why they investigate items such as buttons, camera cases or clothing (and many other things besides) by nibbling at them, occasionally even eating them.
When handled as a group, goats tend to display less clumping behavior than sheep, and when grazing undisturbed, tend to spread across the field or range, rather than feed side-by-side as do sheep. When nursing young, goats will leave their kids separated ("lying out") rather than clumped as do sheep. They will generally turn and face an intruder and bucks are more likely to charge or butt at humans than are rams.[24]
Feed section
Pas d'autres événements à afficher