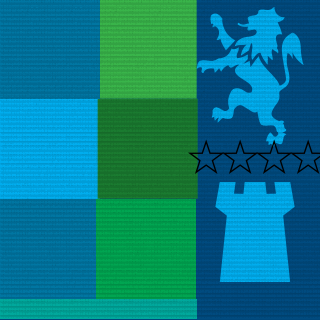 Ajax
Plaque:
[AJAX]
Fans:
12
Créé:
26-08-2013
Présentation de la section
▂▂▂▂▂▂▂▂▂▂▂▂▂▂ ▃ ▅ ▆ █ Ajax █ ▆ ▅ ▃ ▂▂▂▂▂▂▂▂▂▂▂▂▂▂▂

Ajax is a BF4 clan that cares about strong relationships with our players as we lead our squad to victory. We strive for a fun-competitive clan that encourages casual gameplay and occasional trolling! We accept any type of player of any level, we just ask you to be respectful and have fun! Don't have a mic? Who cares! Be yourself, play when you want,how you want, play together! We are striving to be an elite clan,we are interested in joining Fraggednation and learning to be competitive.
▂▂▂▂▂▂▂▂▂▂▂▂▂▂
Rules:
☑Have fun
☑Add all members
☑Communicate! If you don't have a mic, chat with us on Battlelog!
▂▂▂▂▂▂▂▂▂▂▂▂▂▂
-We always try to be as active as possible, so make sure you announce when you will be playing! "Hey im gonna be on if ya want to join me"

-We will look for Clan matches if everybody's interested!
▂▂▂▂▂▂▂▂▂▂▂▂▂▂
Helpers: (Wanted! If a helper for a while you WILL be promoted! Recruit at least 10 people and help us organize matches and you will be a leader!)
▂▂▂▂▂▂▂▂▂▂▂▂▂▂
Squads:

Ajax
1.esto20
2.Tyland64
3.Loftus
4.Dannyboyyy98
5.NeonCluster9

Ajax 2
1. RANGERmB85
2.ParkBenchWreck
3.LBEAZTY
4.asleepgiant33
5.exxo27

Ajax A1
1. Ferrare28
2. YA-jonwee
3. lolprostar
4. robobofly
5. socalrican619

Tydeus
1. ArmorXIII
2. Luy2510
3. Profenix
4. 1tbeme
5. xXElitezTXx

Ajax A2
1. geekyperson
2.TruTactics9
3.TommyHawkFPS
4.
5.
▂▂▂▂▂▂▂▂▂▂▂▂▂▂
Apply if interested!

Dont forget to bump!
http://battlelog.battlefield.com/bf3/forum/threadview/2955065213215776594/

................. ☻/
................. /▌ ︻╦╤─
.... ░░░███████ ]▄▄▄▄▄▄▄▄
▂▄▅████████▅▄▃▂
I███████████████████]
◥⊙▲⊙▲⊙▲⊙▲⊙▲⊙▲⊙◤
Tricks Welcomed! If you're new, please check out TehTricks for more gaming!
Feed section
Pas d'autres événements à afficher