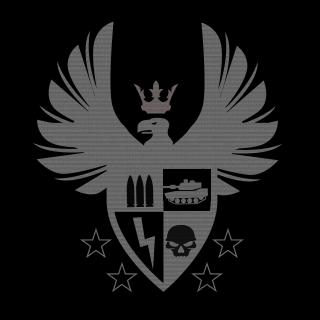 Skuad Gagak Hitam
Plaque:
[SGH]
Fans:
74
Créé:
05-12-2011
Présentation de la section
===========================================
:: SKUAD GAGAK HITAM A.K.A BLACK RAVEN SQUAD ::
===========================================

1) If you play against other SGH members be respectful and honorable. Outbursts and or animosity towards other members will not be tolerated.

2) No cheating, no hacking, or boosting of any kind which includes taking advantage of glitching or unpatched problems that are well known in the Battlefield 3 arena. We desire true quality players that do not look for short cuts and who bring integrity to our community.

3) A MIC is required for clan participation and playing the objective is a priority. No camping or playing in a manner that will disrespect the clan.

4) SPAWN TRAPPING : it is not fun for anyonewho gets trapped. we are here to improve our gameplay, not obtain cheap kills or inflated scores. but people get spawntrapped, means the team is not working together. either up your gameplay, out bust out of the match.

5) Respect other SGH members. Act mature it's important to have fun, and save the drama for real life.

6) We are all guilty of it but keep match RAGING over squad/team chat to minimum.

7) You will only display SGH clan tags with pride.

8) For clan tryouts please add at least play with other SGH members. if they rate you positively, your chances are bright. from now on, last call will be made by the Founder

9) Once approved as SGH member, please find Private Group on Facebook, and apply for access to it by stating your PSN ID.

10) Have fun. See you on the battlefield. Hooah! :)

People once believed, that when someone dies, a crow carries their soul to the land of the dead. But sometimes, something so bad happens, that a terrible sadness is carried with it, and the soul can't rest.

Then sometimes, just sometimes, the crow can bring that soul back to put the wrong things right.
Feed section
Pas d'autres événements à afficher