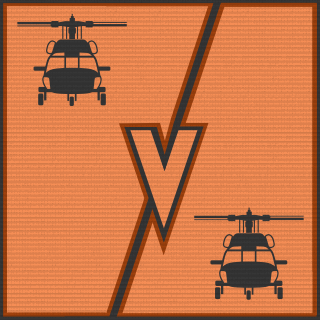 SlapSlap 2vs2 Heli Cup
Plaque:
[SLAP]
Fans:
0
Créé:
03-01-2016
Présentation de la section
2k16 8v8 mixed: http://battlelog.battlefield.com/bf3/platoon/2955065244982443351/
SlapSlap Jet Cup: http://battlelog.battlefield.com/bf3/de/platoon/2955064802171516300/


http://i.imgur.com/WehqJaR.png
Hello hello guys, we will be organizing one or more heli 2v2 cup(s) on VU, it will be a single elimination cup. we need 6 teams minimum and 10 teams maximum. If it's full it's full and you'll have to wait till next cup. We will play normall 2v2 UNLESS it is possible for the VU guys to lower the flight ceiling, in that case we will play below radar. the cup will be played (or most of it) from 15-17 january. Teams can consist out of 2 or 3 people. further details will come in the near future. Signing up is possible by messaging slung, jason, or joka personally. Sign up is possible till 11th january
Our Server on Venice Unleashed : pw: SlapSlap
http://i.imgur.com/1ZEfmYi.png
Server config :
Tickrate : 60hz
Map: Caspian
Disable : OFF

#Season 1 Winner : Team Zet : MrTarant1no + -LeD-ZePPelLiN
#Second Place : Team randy's : r3tardotron + Professor_Slung + Nets
Season 1 Cup Brackets : http://challonge.com/SlapSlap2vs2cup

Signed teams: Sing up is Open for Season 2 ! contact a Leader of make a post in platoon with your team name and your pilot/gunner name !
Rules:
https://drive.google.com/file/d/0B3nMg0hjhWSlZ0xOamVvVnJ3TGs/view?usp=sharing
10 rounds will be played, 5 rounds on ru and 5 rounds on us, in case of a 5-5 score, winning round has to be played

Signed teams season 2 (THIS SEASON WILL BE NORMAL MODE):
Team Randy's:..................r3tardotron + Professor_Slung + nets
Team Ranging=4nabs:.....AC-Topper + iVerx + imYati
Team ...............:...............Tarantine + led-zeppelin + insane-mathfix
Team okXD:.....................FlyOrFly + TheTwizzyy
Team (Mg,Fe2+)7[OH|Si4O11]2: IIIMissMarpleIII + -UselessCranK- + -UselessProXii-
Team "ExAF" : don_Salivon +-aW-Paul-Walker + Pass_dE.
Feed section
Pas d'autres événements à afficher