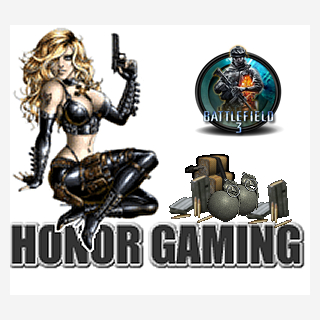 Platoon Presentation
We are an adult gaming group,
We are always looking for new players to team up with that like to enjoy their play time online.
We currently have BFBc2 and BF3 servers for our enjoyment as well as Team Speak 3 server
for game communication or just talking trash.
Come join us.

TS3 server is 64.154.38.226:9180 pw= letmein.

BF3 CONQUEST SERVERS:
[HG] HONORGAMING.NET (32) man
[HG] HONORGAMING.NET (16) man
See ya on the battlefield!
Platoon feed
There are no more events to show