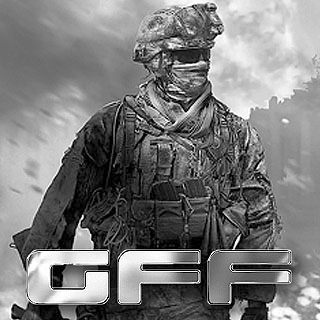 Platoon Presentation
Die German Fun Fighters sind ein Multigaming Clan bei dem der Spaß am Spiel im Vordergrund steht.
Falls Dir unser Profil zusagt, würden wir uns über neue aktive Member freuen.
Schau doch einfach mal auf unsere Homepage vorbei ...

Bitte beachtet unsere Serverregeln.
Wir kicken Spieler vom Server um für unsere Member platz zu schaffen. Beleidigungen und obszöne Ausdrücke
werden von uns nicht geduldet! Wer bei uns durch permanentes Campen oder extremes Bunnyhopping auffällt wird ebenfalls des Servers verwiesen. Unser Server ist mit dem Watchdog Language und True Balancer BF3 ausgestattet.Falls Ihr euch beschweren wollt, dann bitte nicht im Gästebuch. Ihr könnt gerne
einen der GFF Admins kontaktieren und eure Beschwerde vortragen.

Unser Server startet ab 4 Spielern.
------------------------------------------------------------------------------------------------------------------------------------------------------

The German Fun Fighters are a multi gaming clan for the fun of the game is paramount.
If you're sure that our profile, we would welcome new active member.
Just take a look at our home over ...

Please note our server rules.
We kick players from the server to create a space for our members. Insults and obscene language
will not be tolerated by us! Our server is connected to the watchdog Language and True Balancer BF3.
When you complain, then please do not in the guestbook.
You're welcome GFF contact one of the admins and present your complaint.

Our server started from mode 4 players.
Platoon feed
There are no more events to show