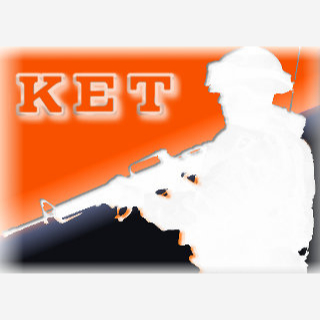 Platoon Presentation
BF4 Server : 94.250.196.198:25200 KET SCHLACHTFELD ** NEW **

BF3 Server : 176.57.145.151:25200 KET SCHLACHTFELD

Teamspeak 3 IP : ket-clan.de

We are a small Clan of FPS Veterans. Before Battlefiel 3 became our latest passion most knocked around
in BFBC2 and CS for a long time. But there are also CoD, MoH and ArmA 2 expirienced Soldiers.

We would describe our playstyle as objective orientated, teamplay based and we are always having an eye on sportsmanship.

We also have negative attributes. We are the worst loosers ever. Because of that
we'll leave the battlefield as the winners fraction. Promise!


------------------------------------------------------------------------------------------------------------------------------------------

=KET= Kompanie Elbetruppen

Wir sind ein kleiner Clan von FPS Veteranen. Bevor Battlefield 3 zu unserer neuen Leidenschaft wurde, hingen
die meisten bei BFBC2 und CS rum. Es gibt aber auch CoD, MoH und ArmA2 erfahrene Soldaten bei uns.

Wir spielen Objective orientiert, Teambasiert und haben immer ein Auge auf dieses Ding,
das man Sportlichkeit nennt.

Aber wir haben auch eine schlechte Eigenschaft. Wir sind die schlechte Verlierer.
Deswegen setzen wir alles daran, dass unsere Fraktion siegreich vom Schlachtfeld zieht. Versprochen.