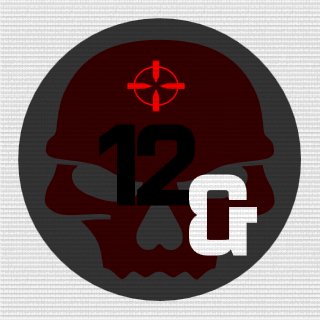 Platoon Presentation
We are 12g.
We are diplomats of the battlefield. We let our guns do the talking for thats the only kind of diplomacy that people understand.
We are who we are. That is a group of like minded individuals who believe that gaming should be fun and competitive at the same time.
We're made up of active and retired military, hard working, beer drinking, bud smoking and even some lazy gamers. Not every 12g member fits into each category stated but we all share an idea where we dont give a shit what you think but we also wont force our ideals on you. Were here to play some games, shoot fuckers in the face and have some laughs while doing it. We welcome any who share that same thought on PS3 gaming. Your welcome to apply and recruit with us.
Feel free to visit our badass website and intro your self.
Add some 12g killers to your friends list and lets get the party started.
We are 12g.
Platoon feed
There are no more events to show