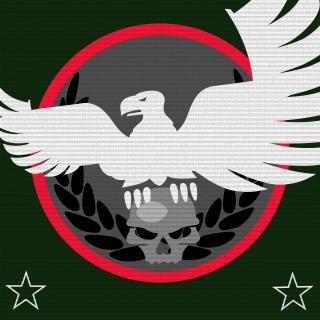 Platoon Presentation
Sask Militia™ is a Social GAMING COMMUNITY (HUB) with members from all over the globe

-------------------------------------------------------★ Welcome to Sask Militia™6.0! ★---------------------------------------------------

It is not a requirement to wear SSKM in the platoon unless you want to. If your active and choose to wear them, you will be promoted to the 306th Battalion!
Those of you who wish to wear SSKM tags and are active and dedicated, will get promoted to the 306th Battalion..please use the website for more info!

http://battlelog.battlefield.com/bf3/platoon/2832655241170607781/

Inactive membership over 1 month will be kicked.

Membership in Sask Militia means free access to our gaming website!

Common tags found on our forum: ACTIVE, NEWS, TEAM WORK, INTERNATIONAL, FRIENDS, PROUD, FUN, GAMING, REVIEWS, POLLS, MATURE, FUNNY, DEDICATED, LOYAL, INFORMATIVE, CURRENT, and of course LAP DANCES
----------------------------------------------------------------------------------------------------------------------------------------------------------


http://www.saskmilitia.com/

----------------------------------------------------------------------------------------------------------------------------------------------------------

------------------------------------------------------------------★ SSKM Motto ★-----------------------------------------------------------------
"It's not what your tag is that changes your gameplay, it is the SSKM on your dogtag that changes it "
----------------------------------------------------------------------------------------------------------------------------------------------------------

----------------------------------------------------------------------------------------------------------------------------------------------------------
A General reminder to all members to download http://www.raidcall.com and join our SSKM group: 5992313
----------------------------------------------------------------------------------------------------------------------------------------------------------
Platoon feed
As of right now. the Clan website is an attack sight for some reason. please fix.

RyTunes43

I am working with our host to do a deeper scan than I can. I will let you know what comes out of it. In the mean time please be patient as this is out of my hands right now. Someone has reported us for phishing.

Anyone still playing bf3 pc Please let me know

ezstats added to our website! See how u rank up against other SSKM members!!!

Gonna be honest, I have no idea how to use the website now, like I don't know how you post on a forum any more :(

website will be up next week!