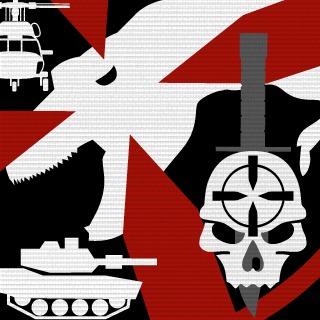 Killer Gang Beasts
Tag:
[KGB]
Fans:
12
Created:
2011-12-06
Platoon Presentation
KGB is a band of brothers, we kick ass, take tags and drop T Bags while bringing anarchy to the field of Battle. We don't worry about MVPs or personal accolades, we take Best Squad Medals and back up our brothers in the fight. This is our motto WAR KGB!


Platoon feed
Show 1 more...

chicle921

when was the last time someone join our clan

KGB will always be around on BF3 but for BF4 we are going for a new name, more indicative (use your dictionary Chicle) of what and who we have grown to be. So we are coming up with a new platoon name. GO ahead and list out any that come to mind. Things we do best like being Weekend Warriors, adding Chaos, going Trolling, Snipe hunts and keeping it Suburban Gangsta. I'll start: FMOM = Fucking Men Of Mayhem, I think it's subtle and has a nice ring to it. Also I will no longer be BEASTactakill for BF4 , I haven't picked a name yet...

for yoou safey brief for this weekend is get on battlefield and get drunk that is all

Just would like to announce something. I was playing on a server yesterday where the admin was camping in the same spot every time. Naturally, as being a member of KGB, that player was dominated multiple times before I stole his spot to teach him a lesson. I was then booted. That is all. hahaha

Good Teamwork out there fellas! Dip dip potato chip...tag tag drop the wha? lmao

Whats up clan. I been out for a minute, so please fill me in on the latest activity from our crew.

Hey all. Right now im working on my weapon unlocks and have been doing a lot of TDM on Noshar Canals. Quick action allows me to obtain unlocks faster. Feel free to join! KGB WHOO!!