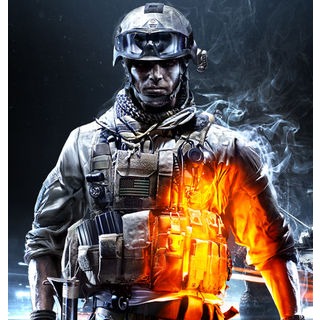 Platoon Presentation
We need people to help run the BF3 part of our clan! The stuff below was from stuff in the past. I'm just keeping it there just in case I need it in the future. If you want to help us out and make new friends, message T0rnate (me) or poke Tornate on our TeamSpeak server whenever I'm on.

TeamSpeak Server: ts55.gameservers.com:9163

Please follow our TeamSpeak server's rules! Thanks!

--------------------------------------------------------------

The Redox Gaming semi-competitive Battlefield 3 clan.

Recruitment Thread: http://battlelog.battlefield.com/bf3/forum/threadview/2832654347966186769/


Redox Gaming (RDX) is a new and upcoming Battlefield semi-competitive PC clan for North America and Europe. Our goal is to have fun, work together, and win! In Redox, we strive to make our members a better team and player. We have a Teamspeak server where we can communicate with each other, hang out, play games, and play matches.

We are recruiting semi-competitive players and are looking for people with good leadership skills to help out with the clan. And because we are recruiting semi-competitive players, it is to your advantage if you have good stats (accuracy, SPM, etc.)! :)

Our requirements are:
-Be over the age of 15. We are trying to keep our community mature. However, exceptions can be made.
-Microphone to Communicate with Others.
-Ability to attend practices and matches.
-Leaders must be over the age of 21. However, exceptions can be made.
-Be friendly and willing to work with others to win!

Recommended (but not required) Stats:
-Accuracy of 15% or greater
-Win/Loss Ratio higher than 1.2
-SPM of 500 or higher
-More than 100 hours in BF3

If you want to apply to become a member of Redox Gaming, please post in the recruitment thread and add me on Battlelog so we can talk!
If you have any questions or concerns, please let me know. Thanks!

We also play Minecraft competitively on a Raid PVP server. :)

We are sponsored by GamersBuffet and GamesFinity!