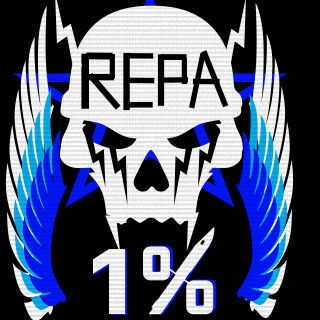 REPA - Fear The Reaper
Tag:
[REPA]
Fans:
12
Created:
2012-01-10
Platoon Presentation
### To be apart of REPA you must follow these rules ###

*we are a hardcore clan only

*You must only belong to this clan alone, no exceptions.
* Stamp your tag REPA

* Have a clear working mic (distortion, white noise, clicking/popping must not be present) no exceptions.

* Be a team player and respect fellow members.

---- All new members ----
you must always squad up with your selected squad PTFO play the fucking adjective have fun go hard

Have a 3 week trial period to see if you are suited to our clan. All current members decide together if you are accepted as a full member after that time.
Platoon feed
Sorry for being so inactive lately guys, I've had a lot going on at home lately which some of the guys on here know about already. I'll be on BF more often very soon though. Keep up the good work though.

Good work last night guys. Absolutely destroyed the enemy. Really got our name out there that's for sure. No one could beat us. I'd say clan prac was a great success. Keep tearing it up guys REPA all the way.

Be on soon guys. just got home and i need food!

Not sure how many guys saw Vikings post on his feed. But we got clan practice tonight and tomorrow guy, Will shoot out some messages on PSN as well for the guys that don't check this. Lets fuck it up guys. Show these fuckers how we roll.

I--_VIKING_--I22

changed the emblem of the platoon

REPA - Fear The Reaper