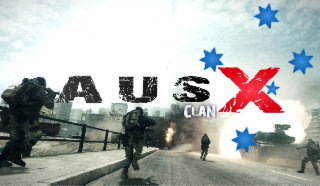 Platoon Presentation
╔═════════════════════════════════════════════════════════════════╗
☰☰☰☰☰☰☰☰☰☰☰☰☰☰☰☰ ✰ Wᴇʟᴄᴏᴍᴇ ᴛᴏ [AUSx]™ Platoon ✰ ☰☰☰☰☰☰☰☰☰☰☰☰☰☰☰☰☰☰☰☰☰
╚═════════════════════════════════════════════════════════════════╝


✰ Wᴇʟᴄᴏᴍᴇ ᴛᴏ ᴛʜᴇ Oғғɪᴄɪᴀʟ AUSx ᴘʟᴀᴛᴏᴏɴ. ✰

Wᴇ ᴀʀᴇ ᴀɴ Aᴜsᴛʀᴀʟɪᴀɴ Bᴀᴛᴛʟᴇғɪᴇʟᴅ 3 ᴘʟᴀᴛᴏᴏɴ Bᴀsᴇᴅ ᴏɴ ᴛʜᴇ Pʟᴀʏsᴛᴀᴛɪᴏɴ 3 ᴀɴᴅ PC. Jᴏɪɴɪɴɢ AUSx ɢɪᴠᴇs ʏᴏᴜ ᴛʜᴇ ᴏᴘᴘᴏʀᴛᴜɴɪᴛʏ ᴛᴏ ᴛᴀʟᴋ ᴛᴏ ᴏᴛʜᴇʀ ʟɪᴋᴇ ᴍɪɴᴅᴇᴅ Aᴜssɪᴇ ɢᴀᴍᴇʀs ᴀɴᴅ ʜᴀᴠᴇ ᴀ ɢᴏᴏᴅ ʟᴀᴜɢʜ ᴡʜɪʟᴇ ᴏɴ ᴛʜᴇ ʙᴀᴛᴛʟᴇғɪᴇʟᴅ. ツ

Tʜɪs ɪs ᴏᴜʀ ᴄᴏᴍᴍᴜɴɪᴛʏ ᴘʟᴀᴛᴏᴏɴ ғᴏʀ ʀᴇɢᴜʟᴀʀ ᴘʟᴀʏᴇʀs.

As ᴀ ᴍᴇᴍʙᴇʀ ᴏғ ᴛʜɪs ᴘʟᴀᴛᴏᴏɴ ʏᴏᴜ ᴀʀᴇ ᴇxᴘᴇᴄᴛᴇᴅ ᴛᴏ

➪ Rᴇsᴘᴇᴄᴛ ᴏᴛʜᴇʀ ᴍᴇᴍʙᴇʀs
➪ Bᴇ ᴍᴀᴛᴜʀᴇ ᴀɴᴅ ᴀʟsᴏ ʙᴇ ᴀʙʟᴇ ᴛᴏ ʜᴀᴠᴇ ɢᴏᴏᴅ ʟᴀᴜɢʜ ᴡʜɪʟᴇ ᴘʟᴀʏɪɴɢ (ᴡᴇ ᴅᴏɴᴛ ᴡᴀɴᴛ ᴀɴʏ ᴛʀᴏʟʟs.)
➪ Hᴀᴠᴇ ᴀ ᴍɪᴄ - ɪᴛ ɪs ɴᴏᴛ ᴍᴀɴᴅᴀᴛᴏʀʏ ʙᴜᴛ ᴡᴏᴜʟᴅ ᴘʀᴇғᴇʀ ᴛᴏ ᴘʟᴀʏ ᴡɪᴛʜ ᴀ ᴘᴇʀsᴏɴ ᴡʜᴏ ʜᴀs ᴏɴᴇ.
➪ Bᴇ ᴠɪsɪᴛɪɴɢ ᴛʜᴇ sɪᴛᴇ ʀᴇɢᴜʟᴀʀʟʏ ᴀɴᴅ ᴜsᴇ ɪᴛ ᴀs ᴀ ᴘʀɪᴍᴀʀʏ ғᴏʀᴍ ᴏғ ᴄᴏᴍᴍᴜɴɪᴄᴀᴛɪᴏɴ ᴀɴᴅ ᴀᴄᴛɪᴠɪᴛʏ.


═══════════════════════════════════════════════════════════════════
========== | ✬ RECRUITMENT ✬ | ==========
═══════════════════════════════════════════════════════════════════

YOU MUST BE 18+ TO JOIN AUSx

OPEN [ ✔ ] - CLOSED [ ]

Aᴘᴘʟʏ ᴛᴏ ᴊᴏɪɴ ᴏᴜʀ ʀᴇᴄʀᴜɪᴛɪɴɢ ᴘʟᴀᴛᴏᴏɴ ᴀɴᴅ ᴀᴘᴘʟʏ ᴏɴ ᴏᴜʀ ᴡᴇʙsɪᴛᴇ. Fᴏʀ ᴍᴏʀᴇ ɪɴғᴏ ᴀʙᴏᴜᴛ ʀᴇᴄʀᴜɪᴛɪɴɢ ʜᴇᴀᴅ ᴛᴏ ᴏᴜʀ ʀᴇᴄʀᴜɪᴛɪɴɢ ᴘʟᴀᴛᴏᴏɴ. [AUSx]™ Rᴇᴠᴏʟᴜᴛɪᴏɴ


═══════════════════════════════════════════════════════════════════ 
===== | | - ✬ - | | DIVISION COMMANDERS | | - ✬ - | | =====
═══════════════════════════════════════════════════════════════════ 


Cʜɪᴇғ ᴏғ Sᴛᴀғғ I - AUSx_WhytJesus (Hells)
Cʜɪᴇғ ᴏғ Sᴛᴀғғ II - Lach92

• Rᴇᴄʀᴜɪᴛɪɴɢ - AUSx_Chill
• Eᴠᴇɴᴛs - AUSx_Badger
• Sᴜᴘᴘᴏʀᴛ - AUSx_YoshiMonsta
• Eɴғᴏʀᴄᴇᴍᴇɴᴛ - RANDYTOOL
• Pʀᴏᴅᴜᴄᴛɪᴏɴ - AUSx_plzexplode
• Mᴀʀᴋᴇᴛɪɴɢ - HaHaYoureDead1
• Internal Affairs - Donhyder


═══════════════════════════════════════════════════════════════════
===== | AUSx Lɪɴᴋs | =====
═══════════════════════════════════════════════════════════════════


Rᴇᴄʀᴜɪᴛɪɴɢ Pʟᴀᴛᴏᴏɴ (PS3):
http://battlelog.battlefield.com/bf3/platoon/2832655241068033429/

Mᴀɪɴ Pʟᴀᴛᴏᴏɴ (PC):
http://battlelog.battlefield.com/bf3/platoon/2832655241401917494/

Oғғɪᴄɪᴀʟ Sɪᴛᴇ:
http://ausxgaming.com


Fᴏʟʟᴏᴡ ᴜs ᴏɴ Tᴡɪᴛᴛᴇʀ:
http://twitter.com/#!/AUSx_BF3

Fɪɴᴅ ᴜs ᴏɴ Fᴀᴄᴇʙᴏᴏᴋ:
https://www.facebook.com/pages/AUSx-Battlefield-3-Platoon/291600754248606
Platoon feed
AUSx, The long awaited overdue 'shouldve been out when the game was released' option of having platoon pages is finally here and for obvious reasons AUSx Gaming has their own page too! Please find it in our "Visit our" section above or follow this link. I've sent requests to those members on my list however should i have missed you please go to the page and request to join. ( http://battlelog.battlefield.com/bf4/platoons/view/2308056581689358033/ ) Platoon emblem uploads are not yet supported (unlike in Battlefield 3 platoon pages). Thus should there be anyone willing enough to make a platoon emblem using those basic shapes and/or unlocks please let me know. Also my apologies for being away for 2-3 weeks but I am back today. [AUSx] Support Team

has anyone made a AUSx BF4 platoon yet ??

MAV-GRD

Hi BobDog :) Chill already answered this on our website. He says to wait until Yoshi comes back (presently on holiday). FYI - :)

OK, who's left, Woofy was talking about an AUSx night on BC2 tonight, should any servers still exist. Is it still on mate? Who's keen? I tried some BF3 wed and was completely retarded now I'm used to BF4 controls. Pulled my knife on EVERYBODY whilst they watched then laughed and shot me.

YoshiMonster92

PEEEEEEEEEEECEEEEEE or console?? I cant anyways cuz i have futsal at like 10:30 pm haha

Anyone know who made the twitter page : AusX_gaming?

Alrighty Perps :D I've finally updated the BF4 rosters for PC, PS3 and PS4 on our site for those of you who have AUSx tags and/or are thinking of coming back. Yes we've gone through a lot over the year but as 2014 is here, i'd like to take AUSx in a new direction. If your name isnt on the list and youre thinking of coming back to AUSx just lemme know and ill have it updated. Remember to check out our website every now and then for updates and news. Headsup: - I'll do the roster for Bf3 (Eff my life) sometime before Feb. - Check out the games that we play now from our site as it is constantly expanding. - Our Teamspeak is 24 hours. Had about 8-9 of us on the other day which was a good thing to see as it felt like the good old days.

Show 4 more...

YoshiMonster92

Omgsh smurffff hahaha yeah sure so ill add... Synchronised instead of this one :)

Im currently in the process of finalising the AUSx Roster for all our games. Is there anyone interested in leading AUSx in BF3 PS3, BF4 on PS3 and PS4. I need 1 person for each above... so essentially 3 leaders. If you're interested lemme know. Leader jobs are basically in charge of general management : (Recruiting and being the go to person). Once we get our feet off the ground again we might set up scrims / events.

Show 7 more...

AussiePlatinum

by the way, some of you guy's that used to make the game enjoyable are now on pc so there goes a big chunk of the old crew straight off the bat

YoshiMonster92

Haha nahh you wont be organising Wilko, just probably assisting Stoner with Recruiting and assisting the team. I'll try get something going for all the BF4's cross platform.

Hey guys i know its been a while but wondering if i can setup/Lead a Dayz and War thunder clan under the name of AUSx? as ive been playing these games more then BF, Thanks for your time, Battlewee

Show 2 more...

ll-CHILL-ll

Did you join our website? can't see you on there

Guys, dont forget to join our Steam page www.steamcommunity.com/groups/ausx if you have a steam account.