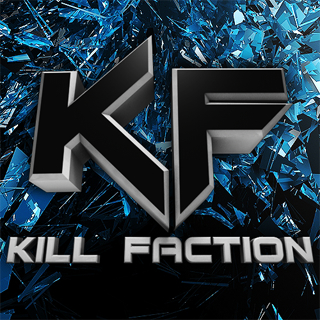 Kill Faction (PC)
Tag:
[KF]
Fans:
127
Created:
2012-02-15
Platoon Presentation
Home of the original Frag Bag ©, KF Pubstack™, and Loco Lovebag™.

Moved to PC. Come join: http://steamcommunity.com/groups/killfaction

———————————————
YouTube:
http://www.youtube.com/KillFactionGaming



http://www.youtube.com/watch?v=F-glHAzXi_M
Platoon feed
what's up fuckers? been a long ass time since i threw down on some bf with you guys. hope all is good in your neck of the woods

Show 3 more...

xSchradesII

I'd love to game on a PC but I keep buying guns and ammo instead because... 'MURICA

http://www.youtube.com/watch?v=5c7h3lCbDZo come play arma with us you dickheads

12 members here and there are not 12 of us on PC.. not acceptable.

Show 4 more...

TTV-Missile

ah my bad i was under the impression the platoon would have stuck since it had oustanding invites ... i deleted it to create another for a friend ...

http://youtu.be/hCxDpXQ2n_c

fuck, we are slowly but surely just dissolving away boys

Show 8 more...

KFxSooty

PC > Real Life, its quite simple actually.

Gonna miss you guys won't be making a PC soon but it was good playing with you guys . I will miss your voices in my fap sessions. . :)))

http://youtu.be/YtW8RmhcDE4 Incase you missed it frigs

As we all know, this kid isn't going to PC for a broken ass game. While we lasted on Xbawks, we had a good ass team and a good group of guys. If was fun tearing up the battlefield with you all for the past year and a half. Good luck wrapping kids on PC. I'll be in touch. Schrades out.