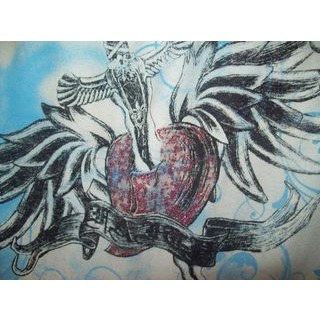 Braveheart Movement™
Tag:
[BHM]
Fans:
17
Created:
2012-03-31
Platoon Presentation
WELCOME TO THE BHM PLATOON PAGE!

We are a small clan looking to grow and we are becoming semi-competitive. We are casual, laid back players but we seek to join the scrim community and eventually head into scrims more deeply and frquently. Roles aren't assigned here down to gameplay yet, but there is a couple of people to keep in mind here, and even across the Battlefield when encountered. For scrims, news and ect., contact John Carta 2OOO here or on Xbox LIVE. Likewise, anyone wearing the ''BHM'' clan-tag can be contacted while in game and that member will redirect you as well; currently, John Carta 2OOO & DaFuTuR3StAr3 are the gameplay leaders for evaluations. Want to join BHM? If you are interested in joining us read these:

Requirements to Join BHM:

-Must Be AT LEAST A RANK COLONEL OR HIGHER...NO EXCEPTIONS TO THIS RULE

-Have a decent Win Loss and Accuracy Ratio

- Have A Least an Average Score Per Minute of 400 and above

-play with a mic at ALL times...Communication is Key...NO EXCEPTIONS TO THIS RULE

-have service stars for all classes....(ex. no 20 star engineers or 50 star medics...we frown on single class players)

-be able to work with and get along with others...we are a very social friendly clan...NO EXCEPTIONS TO THIS RULE

The Braveheart Movement™

http://www.youtube.com/watch?v=CHeQ92JCj1s
Platoon feed
HAPPY BIRTHDAY TO BHM! I want to thank everyone who is a part of this clan...those who have been there since day one, those who joined 6 months ago, 2-3 months ago or our newest guys....were have grown alot over this year...we have won and lost alot alike but were still here and were stronger then ever...lets continue to stay brave

congrats to all of you guys....we won!!!! fantastic job to Legit who was able to coordinate everyone so perfectly....i am proud of you all...cant wait to have more victories with you guys

Show 15 more...

DaFutUr3StaR3

alright take care. By the way even though it still didn't count good match anyways. Look forward to the rematch. And we need to set up the maps early and not wait to the last minute

ok guys...we may have lost our 1st official scrim but its cool...it was our 1st...take in everything that happened as a learning experience and grow from it...dont let it discourage you from fighting another day...i am proud of all of u who was here on the front lines with me 2 nite...i never gathered together a better group of soldiers before in any clan ive ever been a part of...im proud to be your leader and im proud to call of you Bravehearts

Show 1 more...

GYGYTY_BF4

Hey i was thinking we would scrim each other every sunday?