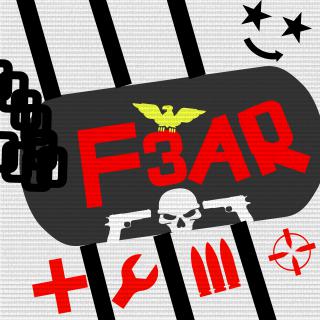 F3AR Platoon
Tag:
[F3AR]
Fans:
11
Created:
2012-04-08
Platoon Presentation
Started as a new platoon on BF3 . This platoon is for any xbox 360 players who are good or bad and just want to play for fun or competition.
The F3AR Platoon Welcomes all.
By the way you don't have to wear the platoon tag "F3AR" its just the name.

See you on the Battlefield!
Platoon feed
http://battlelog.battlefield.com/bf3/battlereport/show/73254151/2/ People like this spoil the game for everyone else!

Have a good Chrismas guys. Hope you all get what you want :)

Must be glitching cause some of the Dog tags he has taken arnt even out CO-OP etc..: http://battlelog.battlefield.com/bf3/soldier/JohnGeorge420/dogtags/244005593/ps3/