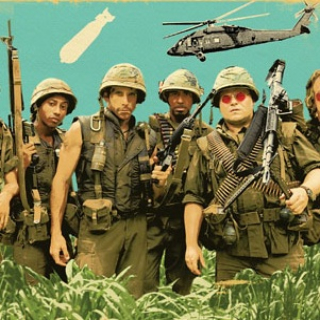 Just Be Friends
Tag:
[JBF]
Fans:
38
Created:
2012-05-04
Platoon Presentation
Welcome to the Just Be Friends platoon where our goal is to do exactly just that, just be friends.

We welcome both casual and competitive players and have a "the more the merrier" type attitude when it comes to gaming. We like to keep things light, fun, and simple. Just Be Friends is a great chance to play with friends as well as network with others! The only rule that we have is that once joined, we will recommend to our new players to download the Ventrilo voice chat client that we are currently using so that everyone can easily communicate and play together.

Ventrilo can be downloaded here: http://www.ventriloservers.biz/ventrilo-download.html

Server Name: Just Be Friends
Server IP: 205.234.167.130
Port: 3789
Password: JBF

Thanks for your interest and if you would like to join our platoon, please feel free to contact us anytime.

See you on the battlefield playa!
Platoon feed
Add me on steam bro! http://steamcommunity.com/id/chillypepper70

Chli!!! We are moving and we will have fast internet again! So I will be online playing with you guys :D

Show 1 more...

Ratjack

Just so you know. http://www.speedtest.net/result/2507440088.png :D

http://www.change.org/petitions/rockstar-release-gta-v-on-pc?utm_source=share_petition&utm_medium=url_share&utm_campaign=url_share_before_sign#share

Show 2 more...

ChiIIypepper

Ya, been very busy. Trying to get my killing on again!