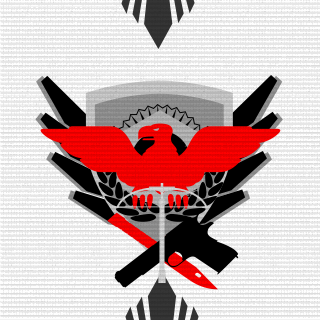 Platoon Presentation
The 1st Tactical Recon Unit
Formed to be the final defense of tactical warfare

Welcome to the 1st Tactical Recon Unit
Where whether you are ghost, juggernaut, or a badass you are always welcome


Ask any question that you may find puzzling members will give helpful hints and suggestions

This Unit is not affiliated with other unit name 1st Tactical Recon or any related to it
Independent Division of Elite multi-skilled members you can say its a mercenary company

This is the remnants of the former 1st Tactical Reconnaissance Squadron, the brave few to challenge life and succeeded, will be remembered

*Attention all of the following is to be advised
Assault support members by providing aid to fellow members
Engineers use rockets to suppress enemies or do what you want
Support always bring C4 or claymores and also leave that ammo pack where people need the most
Recon when sniping tag your enemies and provide support fire for members
Capture the objectives and form tactical formation

We are a tactical unit, a elite unit of operatives from all skills and abilities.

Board of Alliances

-OSEA
-WolfPack (3rdTSUO)

The Enemy Regime



Current Members
Founder:

ArmorXIII

Leaders:
Razgriz17
twisted83
Tyland64

Members:
Rager1122
STYX010 
twisted83
Aim-Scream-Shoot 
444darki 
EMx3jcpt  
BERNIEJ90 
flacotaco75

M.I.A.

sgt.alex321
MrNatsuDragneel
DSS-RVDHUDDING 
Elite-Troll
stijn4ever 

K.I.A.

GhostPredator83

" For Vengeance and Glory Brothers "
Platoon feed
There are no more events to show