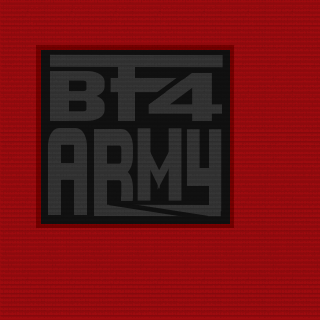 BF4ARMY
Tag:
[BF4]
Fans:
12
Created:
2013-07-04
Platoon Presentation
The core values of this newly formed group is Fun, Enjoyment and everyone is equal ahead of all else, bring back fun and create great friendships through online gaming where everyone is equal, who have an equal say with no true ranks.

We are a combination of casual and serious gamers who 'enjoy' mixing it with the serious clans (Win or Lose) and also enjoy playing on a casual basis.

Our goal is not to have the number one servers, not to become the biggest or best clan, we go with the flow, we are always changing and evolving, we cherish our friendships, our families and always trying to build a fun and enjoyable clan where we can be casual and serious.

Where this journey will lead? Who knows but as long as BF4ARMY is having a great time and still enjoying.


So welcome everyone, visitors, new recruits and members, welcome to the journey...
Platoon feed
There are no more events to show