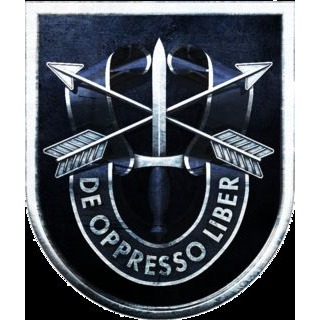 Platoon Presentation
** You MUST apply at our website- 5thsf.com in order to be admitted to the platoon! We're not a bunch of scrubs that accept every application. We're the real deal with a real website. So go drop a real application!! **

Welcome to the 5th SFG Platoon! This is the home for 3rd Battalion, 5th Special Forces Group, the Xbox 360 Section of the 5th.

The 5th SFG operates on several principles. Our main goal since reorganizing is to focus on playing together. We enjoy working together utilizing superior tactics and unparalleled teamwork. We respect each others priorities and real-life demands. While we recognize committment and service with ranks and commendations, we value every opinion and respect every member.

If you think you have what it takes to join the elite ranks of the 5th SFG Operators, visit the Recruiting and Selection page to fill out an application! For more information check out our webpage!