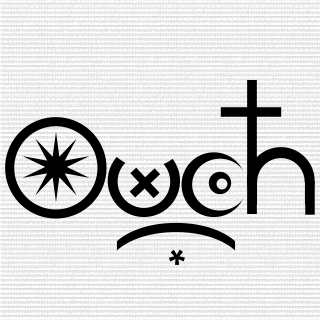 Platoon Presentation
The Men Who Says "Ouch!"

Re-branding, b*tches.

INACTIVE 'TILL JESUS CAME (or BF4)

Line-up:
Rhys (capt.)
Fraq (orga.)
Cry
Goba
Evan

Back-up:
Mr_Nup

To join us:
http://battlelog.battlefield.com/bf3/ru/forum/threadview/2832654348500337066/

All tacticool guys are welcome
Playing as team since 2006 (ex-TF145)

Our play VS logiX e.V. on EmpireCup
http://www.youtube.com/watch?v=XZpW99jz3Bg

Inactive 'till BF4. We're still looking for skilled players (only LAN-capability).
Platoon feed
ПАСАНЫ! К нам Лёшенька возвращается к старту БФ4!!!

Писюны, я оплатил ТС, всё работает. Велкамбек.

Господа писюны, завтра в 12 по Мск сбор в ТС.

Ну, все ждали.. и все дождались. Бомба из КОД4 теперь в БФ. Описание. ОБЕЗВРЕЖИВАНИЕ Тип боя: Соревновательный бой в закрытых помещениях Разработано для: 5-на-5 игроков (все платформы) Режим командира: Нет Еще один сетевой режим, дебютирующий в Battlefield 4, «Обезвреживание» — летальный и соревновательный. У каждого игрока только одна жизнь на весь раунд, каждый выстрел может драматически изменить исход боя. Команды могут одержать победу, уничтожив отряд врага или взорвав военный объект, который они контролируют (подобно станциям M-COM в режиме «Штурм»). Созданный с нуля и предназначенный для самых умелых игроков в Battlefield, «Обезвреживание» придает игре свежий оттенок, который заметно контрастирует с режимами «Захват» и «Штурм». В течение раунда игрока могут оживить лишь однажды, а ликвидированные бойцы смогут лишь бессильно наблюдать за происходящим.

Пацаны, наконец-то объяснили вкладку "Эдэптив камо". Смысл в нём такой, что ты выбираешь рисунок, а краска/цвет подбирается автоматически под каждую карту. Т.е. берёшь тигровые полосы и они у тебя на лесных картах - зелёные, на пустынных - коричневые, в городе - серое. Нот бед, я считаю.

Блин, я-то думал они уже новый Б-лог запилят.

Яр, а ты знал, что оказывается у Начо настоящая фамилия Иглесиас? :DDD