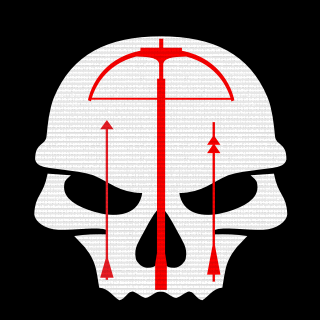 Super Shinobi
Tag:
[卍==]
Fans:
1
Created:
2018-05-26
Platoon Presentation
Ninja troops acting in secret behaviors with crossbows.

Required weapon:
Crossbow is the main weapon

Camouflage used:
MAP: Armored shield
Designated camouflage clothing: DR PEPPER

MAP: Death Valley
Designated camouflage clothing: Ranger

Behavior restrictions:
Except when in emergency, prohibit running!

Prohibited items:
There are no more than two in the same place. Squad action is allowed.


クロスボウで隠密行動をする忍者部隊。

必須武器:
クロスボウがメイン武器

使用迷彩:
MAP:アーマードシールド
指定迷彩服:DR PEPPER

MAP:デスバレー
指定迷彩服:レンジャー

行動制限:
緊急時以外は、走る事を禁止する!

禁止事項:
同じ場所に2名以上居ない。分隊行動は許可。
Platoon feed
The accuracy of Google translation is very bad. Add your imagination and understand! :)))

Has the enemy being repaired ever bothered the viewing angle while repairing the tank? The normal viewing angle and the viewing angle of repair are narrow. So even if you don't run and go behind, walk on and get behind the scenes!

Avoid crossbows with zoom! If it is a long distance bolt (bolted bolt) at the iron site, the flight will not be attenuated by about 200 m. The short distance bolt can be killed immediately by hitting the torso from the overhead if it is within 10 m! If you hit the tank four shots, HE Bolt will be disabled! It is not suitable for destruction after neutralization. After incapacitating, knife kill is the correct flow from stealing behind the enemy under repair. If this series of flows is possible, you are NINJA.

The most important thing in covert action is the missing thing! Do not give information to the enemy as much as possible. When making a sound, only if you can kill the enemy 100%! If you missed it, let's leave immediately!

The initial stage of acceleration (SHIFT key) when the tank is also running is displayed on the map. This is a point to be noted. Don't accelerate your tanks to infiltrate the enemy's battlefield. If you want to accelerate, only when you kill the opponent!

Camouflage arrangements, but this is repeated on the 2PC, and specifies the most suitable clothes. The reason why I am called a ghost is the accumulation of such steady efforts.

What is the fighting technique? It is the accumulation of daily training. To the heart. 戦闘のテクニックとは?日々の修練の積み重ねである。心へよ。

Tankcmder is a poop man! So I kicked! You can play using server's authority on your own server! You are the worst person who has done various harassment to many people with the server authority of the acquired others. Over time, EA will BAN with a large number of complaints.

T-DESTROYER1128

Do you think EA won't work? It is not. If the number of claims is high, the investigation will be in order. Usually come to the investigation to be confused by the player. You don't know that, and if you keep playing selfishly, ...

Recently, I learned the information. The tank will also be displayed on the MAP immediately after the full boost start. So, when you fight a lightning attack, you can not find it if you go by normal driving.