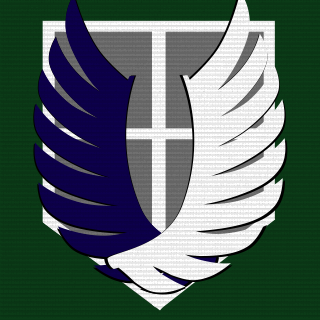 Platoon Presentation
Attack on Titan (Shingeki no Kyojin) Tribute Platoon
The Scouting Legion (調査兵団 Chōsa Heidan), also known as Survey Corps or Recon Corps, is the branch of the Military most actively involved in Titan combat and human expansion. Despite having little to no success, they still symbolize "the hope of mankind", hoping that someday, their victory will change the world known to humanity, recovering what has been lost.

We all Love Mikasa Ackerman <3 specially me little old miss deadlyG

"You seriously don't know why human beings eat potatoes?"

Want to play the awesome fan-made AoT game FREE?! (mouse needed)
click our Official Website above! :3

Rules:
Basically, all rules revolve around the concept, "Do unto others, as others do unto you". We're all civilized girls and boys, after all.
Platoon feed
watch... just watch... https://www.youtube.com/watch?v=6n34A9VZgG0

Nyxeen

we need 2 teams, one vs colossal and 1 vs the abnormals going to city, and apparently friend beat him but i got lagged out cuz of his laggy friend >->

waiting for new chapter...

Who wants to play AoT later tonight? btw new update added Sasha n Petra

Sasha :3 http://i.imgur.com/zfbb3jH.jpg

I HAVE LEARNED PORT FORWARDING! :D and tested with a friend

Show 3 more...

Voltigeur-01

I'll see if I can. I have a story deadline coming soon so I'm bogged down

Nyxeen

ima gud writer ;) need help

NEW ATTACK ON TITAN UPDATE! :O https://www.youtube.com/watch?v=_WtDuIyvyHE

new chapter this weekend right?

Show 1 more...

Nyxeen

it was awesome, new Team Levi! :3