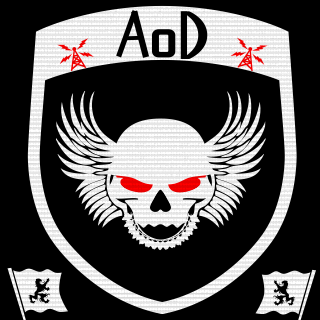 AoD Community
Tag:
[AoD]
Fans:
28
Erstellt:
25.07.2013
Platoon-Präsentation
This is the AoD community side of the platoon where you will start off and build yourself up untill you are ready to be tested for try out sessions unless you already meet the required standards to join the AoD elite side were we take battle against other elite players from other platoons. But if you are here to play causally you are welcome too join the rest of the community and have some laughs and enjoy the game with us as well.


For those of you who think they have what it takes to be a part of the competetive side of AoD, go here http://battlelog.battlefield.com/bf3/platoon/2832655391965575417/ and check out if you meet the requirements. Send TheHoneyBadg3r, Slade421, or leafsfan52 a request on BL if you do.
Platoon-Feed
are there any people who wanna play a old game of bf3

Last Video on my old wcsproco channel,as i've abandoned it for the RWDY Gaming Channel. If you were a sub, please make the switch, it'll be well worth it. Enjoy, hope to see/hear from all of you soon! [link]https://www.youtube.com/watch?v=5JxG_fkUDJ4&list=UUvFKPZMzzeDviEwQ48liipA[/link]

check out my page for some of the best sniping you'll see and also other games. we're currently recruiting as well and want to make partnerships with all platoons im in. go check out the channel, drop a like, subscribe and share with a friend, you won't regret it. message if interested in getting involved. www.youtube.com/rwdygaming

This Platoon have any active members still?

how is everybody doing and who plays dust 514 cuz i cant figure it out realy good and how is bf4

hello guys thats a long time ago