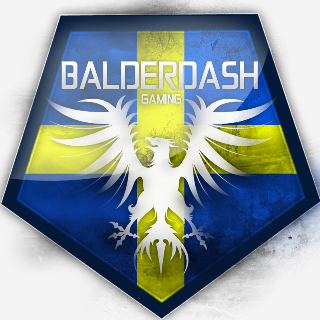 Platoon Presentation
Welcome to BalderDash Gaming,

We are a swedish clan with the goal too advance in the different BF3 leauges around the world. We have gathered great respectful players, and if you want to be one of them you shall contact Regalen.
This is our clan platoon, to join us you need to prove yourself for one of us. This platoon is more for you who want to play more with some social & competitive players.

We also have an advanced Esport platoon. Where our more competitive members are located. If you want to make a challenge or so you shall contact one of them.
Everyone is welcome to join our public platoon, feel free to apply to our BDG Community platoon.

BDG Communtiy:
http://battlelog.battlefield.com/bf3/platoon/2832655241293111701/

BDG Esport (Competitive):
http://battlelog.battlefield.com/bf3/platoon/2832655241623521043/

- All of our members use teamspeak.

Website:
www.balderdash-gaming.com

Facebook:
https://www.facebook.com/pages/BalderDash-Gaming/231322786945747

Twitch Channel:
http://www.twitch.tv/bdgesport

Contact/email:
contact@balderdash-gaming.com

See you in game, hopefully on our side.