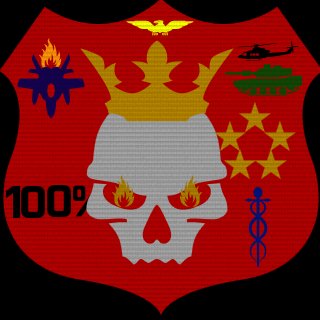 Platoon Presentation
We are about teamwork, respect, destroying and being the best at what we do. The emblem I created means:
1. Jet & Helicopter means we own the air.
2. 5 stars means we are top rank.
3. 100% means we try our best.
4. Tank means we own the ground.
5. The skull means we are the Grim Reapers.
6. The medic symbol means we look after and protect our friends.
7. The bird means we see everything on the BATTLEFIELD.
Platoon feed
There are no more events to show