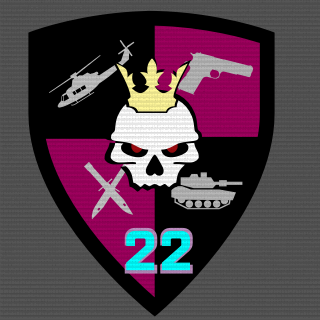 Lead Train
Tag:
[22]
Fans:
33
Created:
2011-12-27
Platoon Presentation
The [22] Clan is a group of friends joined together to have fun! We play to win but joke around and have fun at the same time. We use our mics to call out movements and to respectfully give each other a hard time.
We don't expect you to wear our tag, but hope in time you will. We have only two rules in our clan, respect each other and have fun.
We have no hoops to jump through so if you want to join our clan click the join button, if you want to see how we roll, join one of our leaders on the battlefield.

Platoon feed
There are no more events to show