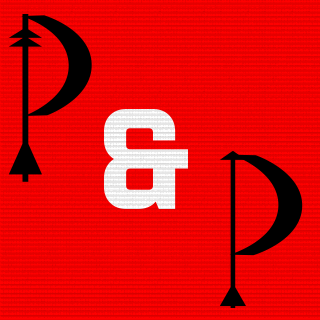 Platoon Presentation
Welcome to Pleasure & Pain Platoon/Clan page.

We have been growing in numbers. Please visit our website and fill out an application if you wish to join.

We don't care about how good/bad your Win/Loss || Kill/Death Ratio is. We think team play and communication are important between members and friends. We would like to build a friendly server with people who play the objectives and who have good team co-ordination and communication.

We prefer if you have a mic and use team VOIP but it's not essential. This helps as you do not have to be part of the main squad to communicate with other members.

The PAIN Clan server is a Rush server. It can be found by searching "PAIN Clan 24/7 Rush".

You can expect to be banned from our server for the following:-

Spawn Camping.
Constantly swapping teams.
Camping the Jet/Heli Spawn and blowing it up.
Stealing the enemy Chopper/Jet from the spawn.
Having a racist/discriminative soldier name.
Abusing glitches.
Being rude to members on the server.
Having a locked squad as locking the squad doesn't help anybody.
Don't waste vehicles.

For visual examples please see: http://www.youtube.com/playlist?list=ELKpzDTPsYlLM&feature=plcp

All topic requests go there & if you are inquiring about being banned make sure you haven't broken the rules before sending a message.

If you like this platoon then don't forget to fan us.

We hope to see you on the server.

CURRENT PAIN CLAN TAG MEMBERS:

VIP Members
DirtyToneuk - General
Killer_Hurtz - Lieutenant General
Cheeky-Fairy - Very Important Princess

Platinum Members
Marrsterhausen
ronniet1234
Wilso89
ScHiZo_101
seau3103
mattcolley86
TG-miniman
eddiebrown82
Touchnfresh
k1ngfab

Gold Members
jsarno129
JohnnyQuest09
ZeroCool_Doc
Glasgow_Mick89
MrUber
Deathbat07

Silver Members
xIRaphaelz
dakarith
devensega
pug33
Death_by_Beavis
Thewolverine1333
itzzzcharlie304
SENDOG1984


Bronze Members
jamesg88uk
bewilderedgamer
Flisvos
kuky51
PlayingKoko709
shonuffharlem
Dumahn
bob_greece
Marten-san
Slapshot

Friends of PAIN:
A Clan of Old Gamers (ACOG)

Current Server Map Rotation.
The current rotation can be found on our forums.

PAIN Server - http://bf3stats.com/server/ps3_3ed44bdf-692b-49fa-ae5a-826dccf7994c
PAIN Website - http://painclan.eu/


Last updated :11/09/2013 - DD/MM/YYY
By : DirtyTone

To be in this platoon you must first sign up on our website http://painclan.eu where you will need to fill out an application form before being accepted as a member.

If you need to contact PAIN members the quickest way to get a reply is via the website as that is our main form of communication. Battlelog is still used by not checked regularly.
Platoon feed
There are no more events to show