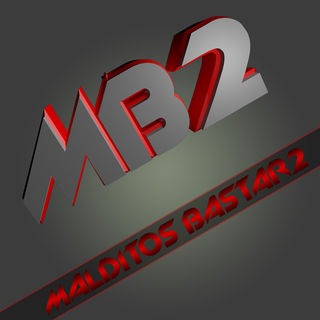 Platoon Presentation
Bienvenidos a todos, estáis en el pelotón de elite de Malditos Bastardos.

Hemos decidido hacer un pelotón paralelo a MBS para la gente con mas experiencia en competiciones y demás por eso estamos aquí, por ello que será imposible reclutar directamente a MB2, si estáis interesados en reclutar deberéis pasar el periodo de instrucción en MBS Cantera, con el propósito de aprendérsela las reglas y nuestras estrategias in-game.

Este equipo esta formado con el fin de competir a niveles nacionales e internacionales, este pelotón no esta creado para divertirse, recalco que es un pelotón de competición y debemos exigirnos como tal.

Miembros de MB2:

- MB2 YakuXW
- MB2 Dariosos
- MB2 Sermax27
- MB2 Dark5petra
- MB2 Dod Rhymes
- MB2 Nacho4halo
- MB2 PedroFJ
- MB2 Lady_Oneil
- MB2 SeFraude
- MB2 Dotby
- MB2 KsgxLegenzz



LAST CHALLENGES:

SquadRush---------> [MB2] 1 - 5 [CeB] Expertos en Batalla
Conquest 8v8-------> [MB2] 3 - 0 [CeB] Expertos en Batalla
Conquest 6v6-------> [MB2] 1 - 2 [DYN] Dynamic
Conquest 12v12----> [MB2] 0 - 6 [InFa] InFamouS SportS 360
Conquest 5v5-------> [MB2] 1 - 0 [HoB] Head of Battle
Conquest 5v5-------> [MB2] 0 - 2 [EPSI] Epsilon


PROX. CHALLENGES:

Conquest 8v8 ---------------> Shadow Company [SDC] (11-07-12)
Conquest 5v5 ---------------> InFamouS_eSportS [InFa] (XX-07-12)
Conquest 8v8 ---------------> The Special Operations group [TSoG] (XX-07-12)





- ENTRENAMIENTOS:
Los entrenamientos serán TODOS los días después del mediodía aproximandamente de 4 a 6, decir que no pasa nada por la ausencia de algún entrenamiento ya que jugamos juntos bastante a menudo y nos sirve para practicar.

Saludos a todos.





Platoon feed
There are no more events to show