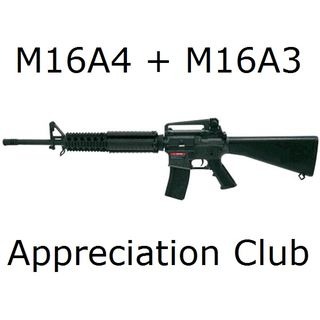 Platoon Presentation
This is a platoon for all of the people that love using the M16 and have it as one of their Top 5 guns. This is also an anti-nerf Platoon to help protect the M16 from ever being nerfed.

Sadly, the M16 was nerfed anyways. But we can still all show our support for the M16.

We have the #1 M16 User here on the member list: http://battlelog.battlefield.com/bf3/user/GottenSMOK3Y/

He has 100,000 kills with the M16!
Platoon feed
There are no more events to show