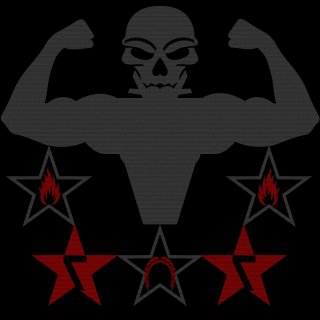 Platoon Presentation
This is the platoon for RnR Recruits or RnRr. This is where everyone has to start now as of 6/12/12. If your new to the game or have bad stats it doesn't matter, we will train you until you get better. Those that show improvement will continue to be trained, those who do not we will not waste our time with, so have a mic and listening skills. Once you are good enough to make it into the elite RnR you will be required to start a new account with the _R_and_R_ name tag, which will be made for you by Rambo, the founder, after you decide what name you want. This should be considered an honor not a burden. Depending on what region you're from will give you an option of which RnR you want to join, because we are in the process of going global. So far we have an RnRu for the UK lead by RUNnGUN_R_and_R_.

As of right now the clan gets together and practices every Saturday on what we call Fun Day, but we will have set times and days for practice more frequently in the near future.

Rules:
_R_and_R_ is all about Respect so you should show respect to all your fellow members. You should never talk bad about your own clan nor should you stand by and let someone else talk bad your clan, friend or not..we stick together.
Rule #1/D.T.A.:
If they're not RnR then don't trust em, we do not give private info to non RnR members.
Rule #2/No Tag:
Tagging is a sign of disrespect to your enemy so we do not tag eachother. 1st time you tag another RnR member you will be warned in case you can't read, 2nd time you will be kicked from the clan. There is no excuse for it, if an RnR is on the other team then you know to watch for names or don't tag at all. Recruits you can't tag us but we can tag you, think of it as hazing.
Rule #3/Follow The Leader:
Respect your elders and know your chain of command. If a leader ask you to do something or is trying to tell you something, don't argue just listen. "You have to learn to follow before you can lead".