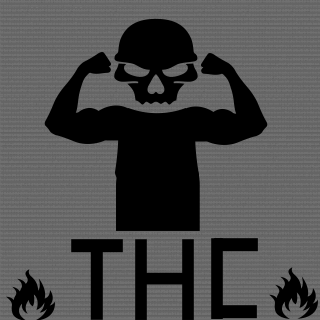 Tetra Hydro Cannabinol
Tag:
[THC]
Fans:
24
Created:
2012-08-05
Platoon Presentation
Willkommen beim Tetra Hydro Cannabinol

Wir sind ein reiner FunClan.
Egal ob Anfänger, Fortgeschrittener oder Profi, wir haben für alle einen Platz und nehmen Spieler jeder Skillstufe auf. Ein Clan bei dem der Spaß, das gemeinschaftliche Spielen und ganz wichtig, eine harmonische Gemeinschaft, im Vordergrund stehen! Ziel ist es einfach gemeinsam Spaß zu haben und durch den direkten und persönlichen Kontakt in unserem Teamspeak sowie das zwanglose miteinander Zocken fern von Punkten und Ergebnissen noch näher zusammen zu bringen.

Solltest DU dich nun angesprochen fühlen, dann schau doch einfach mal vorbei.


We are a pure FunClan.
It doesn't matter whether beginner, advanced or professional, we have a place for all and affiliate players on each skill level. A clan where fun, interplay and most important a harmonic companionship have priority! The goal is to simply have fun together through the direct and personal contact on our TeamSpeak and also bring closer the casual teamplay away from points and results.

If you feel you now addressed, then just take a look over.