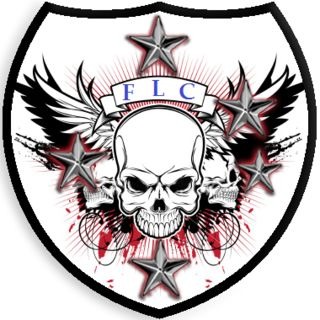 Frontline Company
Tag:
[FLC]
Fans:
67
Created:
2012-08-11
Platoon Presentation
Founder, Spooky the ghost

co founder Philo2

Fight the good fight, play fair, no cheating no glitching, respect the enemy. Your enemy in one game might be your ally in the next!

This company is for warriors that like fighting the front lines, and breaking through with team support. No campers allowed.

We respect our Battlefield brothers in arms without any racial or gender prejudice. And will ban accordingly.

We encourage you to wear the FLC tag, we are proud to have you're skill representing our platoon ,, and support you're FLC brother in battle

all are free to come and go as they please
there will be no bad feeling
feel free to post opinions or vid clips
see you in the field







Platoon feed
Quick "Whassup!" to everyone, and may the odds ever be in your favour.

Hey guys hope you're all enjoying life and battlefield. keep the faith enjoy the fellowship ,cheers.

Merry Christmas guys hope you have a good holiday season and a great new year ,may the force be with you and many blessings , see you in the field

i have a few knifing videos on u tube ,but it always amazes me when i see my 27 knife kills in one round clip, so popular ,i have more knifing s in one round, in other clips but for some reason this one has the most views,my favorite is still the FLC video, it represents the bf3 experience for the platoon ,good times https://youtu.be/UxAqk0g7_GE?list=UUCdnb_roeqtMD8EggwhVB6w

ive been seduced by grand theft auto 5 amazing graphics and game area , still need my battlefield fix bf4 not so much , doest work that well for me , but my knifes not rusting ,hope you guys are all good and life is treating you well.