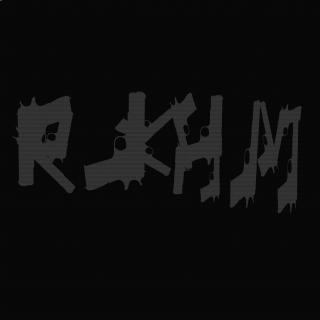 Platoon Presentation
PO LETECH JEHO ODKAZ OŽÍVÁ V PODOBĚ TÉTO ČETY. KDYBY ŽIL, VEZME DO RUKOU M-16 A NATRHNE VŠEM PRDEL.



http://www.spisovatele.cz/karel-hynek-macha

FORUM:
http://team-rkhm.phpbb3now.net/index.php?sid=78f0ff5076a69bde5e9713b43f73c565

ESL:
http://www.esl.eu/czsk/team/7310587/

TS3:
http://cache.www.gametracker.com/server_info/81.0.217.180:7050/b_560_95_1.png"




Platoon feed
http://www.youtube.com/watch?v=13WugEZZS3I

Battlefielde 3, sloužils hodně dobře a svojí práci jsi odvedl. Zajistil si mi pěkný a dlouhý herní zážitek a spoustu dobrých a někdy i těch špatných chvil. Ale i přes to všechno koupě nelituji, protože si mi také pomohl najít super četu, plnou fajn lidiček, se kterými si rád zahraju i pokecám. A votom to je. :-) Ale bohužel tvůj čas Battle 3 už končí a tvůj vyhrazený prostor v mém PC a na mém HDD také, ke dnešnímu dnu budeš odstraněn a smazán. Salutuji a vzdávám ti čest a zároveň otevírám origin, najíždím myší na položku mé hry a na Battlefield 3 Limited Edition, klikám pravým tlačítkem a za 60 sekund vyberu a kliknu na možnost Odinstalovat. Sbohem Battle 3, ať je k tobě herní nebe milosrdné… +27.10 2013 16:49. :-)

http://www.youtube.com/watch?v=96JabvuuJ_s

http://www.bf-blog.cz/battlefield-4-blog-10-rozsahle-moznosti-uprav-zbrani/

Hlásím návrat z kolbiště :) Díky všem za super víkend!

http://www.bf-blog.cz/realita-cheatu-v-bf3/ Zajímavé čtení a lecos vysvětluje. Placej skill, není skill !! ALE UBOHOST !!!

.... Chci si dát "Kudlu"!! :-D

díky mému novému rychlému internetu (2mb) si bf 4 měsíce nezahraju.... :/....