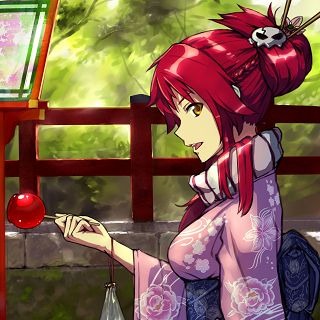 Row Row Fight The Powa
Tag:
[ROW]
Fans:
28
Created:
2012-10-06
Platoon Presentation
French :
Même si nous sommes piégés par la fatalité !
Les rêves que nous portons en nous nous ouvriront la voie!
Même si l'univers entier nous fait obstacle !
C'est notre sang bouillonnant qui façonnera notre destin !
Même à travers le temps et l'espace !
Nous nous fraieront notre propre chemin en défiant tous ceux qui s'opposent à nous !
A l'assaut du firmament, Gurren Lagann !

_POUR QUI AU JUSTE VOUS NOUS PRENEZ ?!_

English :
Even if we were to be enslaved in the galaxy's cycle of rebirth, the feelings that were left behind will open the door !
Even if the infinite Universe were to go against us, our burning blood will cut through fate !
We'll break through the heavens and dimensions !
We'll show you our path through force !
Tengen Toppa… Gurren-Lagann !

__WHO THE HELL DO YOU THINK WE ARE ?__

http://www.youtube.com/watch/oAlztMvvNkk"
Platoon for all Anime Fan and Gurren Lagann fan

Other Platoon :
http://battlelog.battlefield.com/bf3/fr/platoon/2832655241435943483/
Good game !


Platoon feed
There are no more events to show