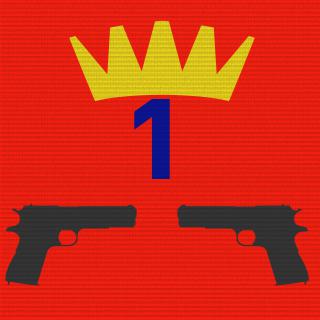 The Chosen One
Tag:
[1vs1]
Fans:
12
Created:
2012-11-21
Platoon Presentation
1vs1

Challenge each other! 1vs1

The results will be listed here!

Categories:
Infantry
MBT
IFV
Chopper
Scout
Jet
Knife

ProDuReX -MBT, IFV, Knife
Philinator92 -Infantry, Knife
Antiloppa13 -Infantry
Kalubka -Infantry, Scout, Knife
KampfbroT01 -Infantry
TommyZz_yo -Infantry, Jet
Swennenke545 -Infantry, IFV, Knife
I-YpS-I -Infantry, MBT, IFV
BlackLegend95 -Infantry, Knife
ALEXlovesARSENAL - Jet, Knife
Domstadtkerl - MBT, IFV


Join our 2vs2 Platoon:http://battlelog.battlefield.com/bf3/de/platoon/2832655391824855875/


Das gilt für alle: Schreibt mal euren PSN Namen + Kategorie, von der ihr glaubt, in dieser gut zu sein. Natürlich kann jeder in jeder Kategorie spielen, aber wenn man die Herausforderung sucht, weiß man dann genau, an welche Spieler man sich wenden kann!
Platoon feed
There are no more events to show