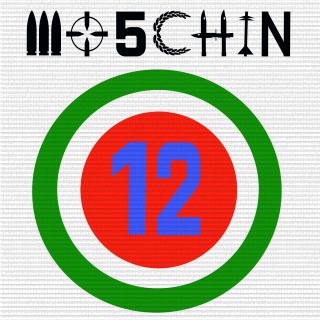 Platoon Presentation
Il nostro plotone è ispirato al 9º Reggimento d'assalto paracadutisti incursori "Col Moschin" il quale è un reparto di Forze speciali dell'Esercito Italiano. Il Reggimento "Col Moschin" è inquadrato nella Brigata Paracadutisti Folgore e tiene in custodia la bandiera del X Reggimento Arditi, del quale ha ereditato l'anno di costituzione (1918) e le mostrine (fiamme nere), riadottate nel 2006. Dal 1995, nel quadro di ristrutturazione dell'Esercito Italiano, è passato da Battaglione a Reggimento.
L'addestramento si svolge anche attraverso varie esercitazioni in diverse parti del mondo, dall'Antartide all'America, rendendo così questi combattenti scelti capaci di operare in qualsiasi scenario.

"YOU'LL NEVER BE ALONE" con voi in battaglia ci sarà sempre un soldato/amico che vi rianimerà, riparerà, supporterà, segnalerà e sacrificherà per voi.

"Della Folgore, l'impeto!"

Plotone nato dalla voglia di gioco di squadra, cooperazione e sacrificio che gli amici non che fratelli qui presenti hanno, e per come interpretano questo favoloso gioco che è Battlefield 3. Non c'è spazio per il singolo ma solo per il gruppo, UMILTÀ, ABNEGAZIONE, COESIONE E PREPARAZIONE sono alla base di tutto per raggiungere la vittoria!

RUOLI DEI LEADER
► Get_Lucky_ganghi: organizzazione cw/allenamenti
► Mastobenz: vice organizzatiore cw
► Biagio986: tester/istruttore reclute e propaganda web
► Locoxy: tester/istruttore reclute, management e relazioni estere.

REQUISITI MINIMI PER ENTRARE
AURICOLARI/MICROFONO
ETÀ 15
GRADO 45
TAG DEL CLAN OBBLIGATORIA
Cercare di essere attivi sul Battlelog, dandoci la vostra opinione costruttiva e propositiva.
Essere portati al GIOCO DI SQUADRA, eseguendo gli ordini dei Leader e le tattiche stabilite.

Richieste di ammissione al plotone bloccata; se interessati ad entrare contattate i leader su battlelog e psn e dopo periodo di prova di 15 giorni avrete responso. Al momento siamo interessati solo a piloti di caccia, e di elicotterro molto esperti.

████████████████████████████████████████████████████████████████

★ Risultati CW stagione 2013: ★

RcM VS STARS (1-2) Fanatico Dominio
RcM VS STARS (2-0) Normale CQ
RcM VS PUHI (3-0) Normale CQ (allenamento)
RcM VS TF 101 (4-0) Normale Corsa SQ
RcM VS BB (1-1) Normale CQ (partita interrotta per singola, e presunta violazione di ban)
RcM VS SWAT (3-0) Normale CQ (vinta a tavolino)
RcM VS PoW (0-2) Normale CQ
RcM VS CEW (0-4) Normale CQ
RcM VS WLF (2-0) Normale CQ (allenamento)
RcM VS dD (4-0) Normale Corsa SQ
RcM VS PoW (3-2) Normale CQ
RcM VS RSI (rule broken by the opposing clan) Normale Corsa/CQ
RcM VS USC [Ucraina] (3-1) Normale CQ
RcM VS DAY1 (2-2) Fanatico Dominio
RcM VS BKC [Grecia] (1-3) Normale Dominio
RcM VS BoA (1-3) Normale CQ
RcM VS BdU (0-4) Normale CQ
RcM VS QaD [Rep.Ceca] (2-2) Normale Corsa/Conquista(training)
RcM VS DoCZ [Rep. Ceca] (3-2) Normale CQ
RcM VS TwC (3-1) Normale CQ
RcM VS CIS (4-0) Normale CQ

BAN CW/Allenamenti: shotgun, giltch, spawnkill, furto/distruzione mezzi in base, c4/rpg su fanteria/bandiera.

► PROGRAMMA:

-----------------ALLENAMENTI-----------------


-------------------CLAN WAR--------------------


RIUNIONE RcM: missione compiuta! Distruzione di sangria completata

Semper fidelis Sergente Sayrus10 per sempre con noi.