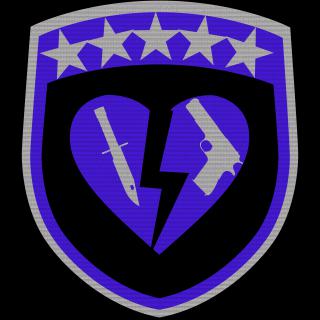 ColdHeartedMercenaries
Tag:
[CHM]
Fans:
20
Created:
2013-01-04
Platoon Presentation
Welcome to the Cold Hearted Mercenaries Clan. If you are interested in being a member feel free to click on that apply to join button on your upper right hand corner. CHM is always looking to grow and expand, if you are a member or a potential member we want your IDEAS.

Here is what we expect of our members:
1. If you are playing BF3 and you see a fellow clan member on either send an invite or join that person. It is a clan for a reason everyone should try to play and get to know everyone.

2. If you have been awarded membership and CHM tags you are expected to show your tags and be proud of your tags(Yes i know its a video game, but trust me CHM is going places and you will want to be apart of it when we get there) do not change your tags at random.

3. If you have a mic USE IT, communication is key when playing BF3. And working as a team will result in more wins than losses. This is not Call of Dookie or Modern Crapfare you can not and should not try to lonewolf it unless you are on a suicide mission, in which case God speed.

4. Most of all just have fun, if you are not having fun in CHM platoon feel free to let us know why, so we can improve ourselves.

5. DO NOT I REPEAT DO NOT DISRESPECT FELLOW CLAN MEMBERS AND/OR OTHER PEOPLE.

Disclaimer: We reserve the right to refuse and revoke membership based upon your attitude and loyalty. Your performance is not a contributing factor although it is encouraged to perform well, but it will not result in any sort of consequences. Those who are awaiting conformation of CHM clan tags the waiting period is 2-4 days and at least 3-5 hours of mutual game play with a fellow CHM member.