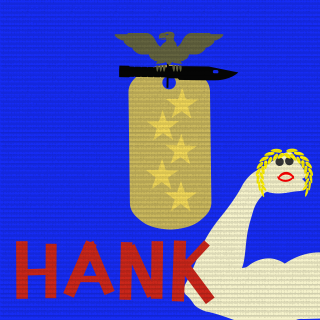 HANK
Tag:
[HANK]
Fans:
8
Created:
2013-02-17
Platoon Presentation
This is a clan all about Hank (or anyone else who plays for themselves). Fuck the team!! GO HANK!!

Don't wanna play the objective? That's cool. Don't wanna always be on my team? That's cool too. Wanna fuck around and piss people off? That's preferred.

Welcome.
Platoon feed
Show 4 more...

hank_scorpio101

Dick pics on bumper stickers? What kind of car do you drive?

WB_vampire

Don't send them to him just right it on his bathroom mirror.

hank_scorpio101

changed the emblem of the platoon

HANK

Show 3 more...

hank_scorpio101

What is it? I need to bring my hand down to the courthouse to fill out name change paperwork.

hank_scorpio101

Welcome to the coolest fucking clan/platoon EVER!! Don't ask about clan battles or platoon anythings because they don't happen.

I think a sock should be the logo for this clan

Show 1 more...

MrKingWB

you can try yours, but you would need a baby sock.

hank_scorpio101

Luckily I have some of those laying around the house. Should probably use a hair tie just to be sure it doesn't fall off though.