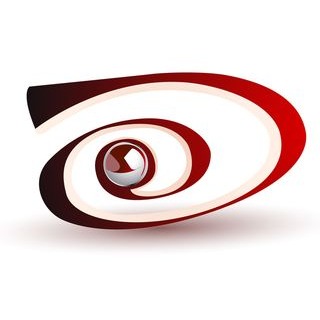 Platoon Presentation
Overflow Platoon:http://battlelog.battlefield.com/bf3/platoon/2832655241093058185/

Home of Oceania's Best Servers.

SYDNEY 24/7 is a community of players that simply game for fun.

Mature Admins
PBbans/AussiePunksBusted
No 'stupid' rules
No METRO!
No Instant Vehicles!

Visit us at our forums
http://sydney247.freeforums.org/

Latest news
https://twitter.com/#!/SYDNEY_247

See you on the Battlefield soldier. :)

http://battlelog.battlefield.com/bf4/servers/show/pc/e4b5a848-9b03-47f8-a133-069674d11ea5/S-Y-D-N-E-Y-24-7-AU-SYDNEY/
http://battlelog.battlefield.com/bf3/servers/show/pc/61c32072-b6c6-4d89-92a7-cad78afdb100/S-Y-D-N-E-Y-24-7-AU-SYDNEY/

Vent: s247.typefrag.com : 4605

Type !rules in-game for rules and commands.
Type !rank in-game for your SYDNEY 24/7 server rank!
Type !session in-game for your current session stats!
Type !votekick playername for votekick!

http://www.youtube.com/watch?feature=player_embedded&v=VomSYNrFIG8


Platoon feed
Hiya bitchez! Waiting for my copy of BF4 to arrive. Fun times a coming!!!!

Lord-Dremark

Gday mate. I couldnt wait...so i flew to Korea real quick to unlock my game a few days back :)

SirBelligerent

lol. I might need a new setup too for this game..... Might hammer my PC

Gday people :) BF4 is just round the corner. If you wanna support SYD 24/7 and make a donation,pls contact myself or Cruelass. See you on the Battlefield!! :)

Hi all, I hope everyone is well.

New server IP and host. http://battlelog.battlefield.com/bf3/servers/show/pc/61c32072-b6c6-4d89-92a7-cad78afdb100/S-Y-D-N-E-Y-24-7-AU-SYDNEY/

jezza224

the host is .......... a mystery to salad

SYDNEY 24/7 Vent server up and running:Vent: s247.typefrag.com : 4605

Show 1 more...

chUnk_76

Lol call urself a manger, wd Grom double thumbs up..

Gday all. Server will have a new IP/Host Sunday 30th June. Cheers.

We need your help! Please go to http://www.gamearena.com.au/ and do the GameArena 2013 survey. We need people, especially BigPond customers, to let BigPond know how important GameArena and our public servers are to you or we won't have BigPond unmetered servers (and ladders etc) for BF4. Please let your friends and clans know to do the survey as well. Every BigPond customer who does the survey and lets BigPond know that GameArena and our game servers are important to you will be a big help.