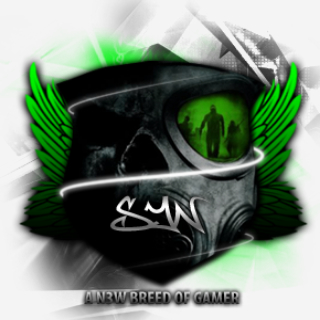 Platoon Presentation
[About us]
Welcome to SyNergy Gaming. A competitive clan/community for competitive players who are all about the WIN and
TEAMWORK.

"Synergy is two or more things functioning together to produce a result not independently obtainable"

Things we stress on in SyN are
1. Teamwork
2. Communication
3. Skill
4. Competitive minded
5. Consistency
6. Loyalty 
7. Active 

** Willingness to convert to DUST 514 **

all these 7 points we embody all while maintaining a fun, tight knit COMMUNITY environment. We have a belief in
that quality > quantity and we always look to maintain that, we dont just add people to the clan to make up
numbers. You can rest assure that every member of Team SyN will have most if not ALL of the 5 points.
Activity and Loyalty is also a plus. No one likes clan hoppers ;)


[Battlefield MINIMUM requirements]
9000+ SPM
9000+ KDR

[Website]
http://synergygamingclan.enjin.com/home

[Youtube channels]
NuMb3rZ Personal Channel
http://www.youtube.com/user/AdHocHD

Mmonney Personal Channel
http://www.youtube.com/mmonney31


kahuna Personal Channel
http://www.youtube.com/user/johnsieczkowski

SyNergy team channel
http://www.youtube.com/n3wsynergy


[Recruitment thread]
Battlelog
http://battlelog.battlefield.com/bf3/forum/threadview/2832654624699955419/

EA US
http://forum.ea.com/eaforum/posts/list/7464774.page#16192259

EA EU
http://forums.electronicarts.co.uk/battlefield-clan-mod-support/1414320-syn-synergy-gaming-recruiting-bf3.html

Members dont forget to bump these threads daily.
Platoon feed
There are no more events to show