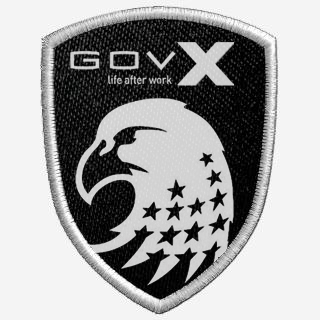 Platoon Presentation
This is an INVITE ONLY group. Don't ask to join. We will ask you.

We have spent much time at the top of ladders and leagues over our history and our goal is to continue that tradition. We enjoy the friendships we have created with our members and we love to have fun. Our main player base is in the US but we have members from Australia, Canada, Europe, South Africa, and a few other countries.

Teamspeak - ts10.gameservers.com:9128

32 Player TDM 300 tickets server: http://battlelog.battlefield.com/bf3/servers/show/4c95f950-cf2f-449c-b15f-4a442ca8e2c3/GovX-Gaming-32P-300-Tickets-TDM/

32 Player Conquest Domination 300 tickets server - http://battlelog.battlefield.com/bf3/servers/show/1f203905-fd38-4932-87dd-00a809113bcf/GovX-Gaming-32P-300-Tickets-CQ-Domination/

18 Player TDM Noshahr/Damavand EU Server - http://battlelog.battlefield.com/bf3/servers/show/29eeba96-8fba-41ea-9556-d1ff71d30e6f/GovX-24-7-TDM-Noshahr-Damavand/
Platoon feed
if you guys are on bf4 join the old TS, seems its getting used again

so, who will be playing the bf4 beta?

Been a good long while but now im back also and at a new base.

wierd, my origin says you (tanker) and USAFphil has alpha access, im on ts with phil and you both say you dont have it

Show 3 more...

PrinceOfScotland

i got an email on the email account that is linked to origin and its on my origin account

Man I want Alpha access...damn, someone throw me a bone.

No, but you're the 4th on my list that's in BF4 alpha

Juat wondering if anyone here is also in BF4 alpha access?

anyone up for BF3 over the next week?