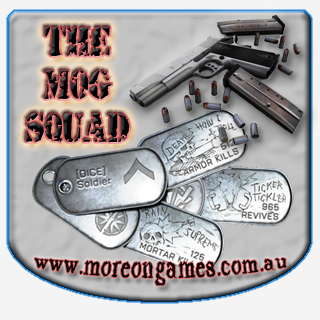 Platoon Presentation
We are the mog squad!
We represent a group of Aussie Battlefield players that enjoy a good game and great team work.

If you would like to join then please go to the official website or contact one of the platoon members for more info.
See you on the Battlefield.