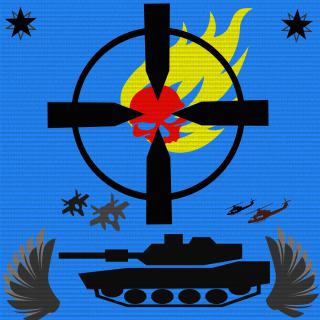 Platoon Presentation
Our official server "[MIA] Burnt To/-\st Clan" Add us to your favorites and non MIA players message us about being VIP! Teamwork - Individual are good... Let's see what you add to a Team.
PLEASE - MIA register on website as a BF3 player.
www.miabt.clannow.com
Meet other MIA members on FaceBook at
MIA Burnt Toast CLAN FaceBook
NOT A MEMBER
We welcome all newcomers and applications to platoon.
If you want to be an MIA member:
All you need is a microphone.
Be 12+ years of age.
Always be courteous to other members.
Write an introduction on the website and tell everyone about yourself and the games you play with MIA.
Officers support clan members in all we do.

MIA BATTLEFIELD 3 TACTICS

Mutual Support Tactics:
Maintain the high ground and roof tops near objectives for offensive and defensive maneuvers.

Offensive Tactics:
CITV equipped tanks carry 3 personnel: Laser designator, Main gunner with missiles and 50 cal gunner.
Recon can use a MAV to ID targets ahead of the tank crew.

Defensive Tactics:
Tank drivers use your vehicle as field artillery whenever possible to discourage enemy advancements,
while your gunner takes out aircraft and foot soldiers.

Rules of Engagement:
Communicate - let your squad know what you are doing, where the enemy got you
and enemy movement while you re-spawn.
In the Squad Menu set VOIP to Team and all members may communicate from different squads.
Make any effort to join games with your teammates.
Platoon feed
There are no more events to show