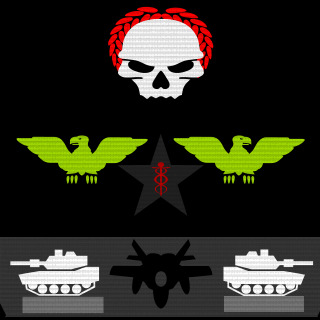 Platoon Presentation
Hello and Welcome to WWAO.

If anyone needs help leveling up please talk to me and we will try to help your reach your level.

We Walk As One is a dedicated clan which is currently growing. Our goals are to reach 20 active members.

The clan is currently building it's website and will be up in 1 Week. (Dated - 28/11/11)

There is no minimum level to join.

Rules:
1. Follow all instructions of clan leaders. (We will be nice.)
2. Once you have joined the clan and set it as your primary platoon, (Please change your clan tags to "WWAO".

How to change Clan Tags.

Step 1. Click Home (Top Left Corner)
Step 2. Under your avatar click Edit Profile.
Step 3. Set Clan tags here.
Step 4. Save Settings.

And you are good to go.
Add me or I will add you on PS3.
My username is "Brace_Yourselves"

We are looking for active and dedicated clan members to join WWAO. You do not have to attend any clan battles if you do not want to and nothing is a necessity. So no stress.


Platoon feed
There are no more events to show