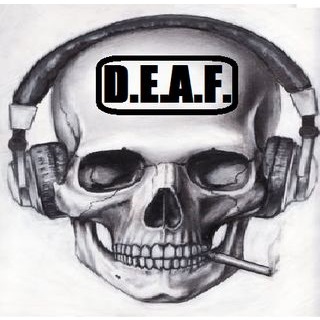 Platoon Presentation
xxxxxxxxxxxxxxxxxxxxxxxxxxxxxxxxxxxxxxxxxxxxxxxxxxxxxxxxxxxxxxxxxxxxxxxxxxxxxxxxxxxxxxxxxxxxxxxxx
xxxxxxxxxxxxxxxxxxxxxxxxxxxxxxxxxxD.E.A.F. AUDIO Gamingxxxxxxxxxxxxxxxxxxxxxxxxxxxxxxxxxxxxxxxxxx
xxxxxxxxxxxxxxxxxxxxxxxxxxxxxxxxxxxxxxxxxxxxxxxxxxxxxxxxxxxxxxxxxxxxxxxxxxxxxxxxxxxxxxxxxxxxxxxxx

INTRODUCING: D.E.A.F. AUDIO Gaming "Music and Gaming Infused"

We recommend you use google chrome and download better battle log to maximize your D.E.A.F Audio experience.

(Better Battle Log Plug-In Download)
http://getbblog.com/en/download?getnewestchrome=1

Now accepting members!!! Add/Msg "Def_x-_-x_Audio" on B=Log and PSN to join.


This is not a place for gamers to decide who is the best, what team can kick what team's ass, or

who deserves to play Battlefield 3 the most! If that is what you want to do I'm sure of you go

back and look above or below this post you will find a place to do that.


The purpose of this platoon is simple. Music, Media, Literature, Artwork, and Battlefield 3.

This is a place for gamers to share and express their ideas,interests, and obsessions on Battle

Log and on the battlefield. Have Something cool you found on the net? Join up and post up. If

your post gets enough attention on the platoon page, I'll post it as a short-cut in the

"Links of Fame", found in the platoon presentation along the name of the individual who posted

it first!


If you would like your content rated from 1-10, post it and say "Rate This!!"


(LINKS ONLY PLEASE!!!! NO BS!!!!)


Only mature, adult gamers will be invited to join this platoon.Sorry kids, but your

annoying!


I have a private server ready to go!


I have a lot of ideas for the future of this platoon and will share them openly and

collaborate with anyone who joins. I hope for it to become a community of like-minded

individuals sharing internet content as we dominate maps together.I really hope there

is interest for something like this. If not, it is a sad day for gaming....


I also have interests in registering this team at http://www.bfclanwars.com to add a

competitive side to the platoon. It is a lot of fun and keeps the game fresh!

Anyone who has any questions as to what this web-site is may ask. I am more than happy to

explain.

Platoon feed
There are no more events to show