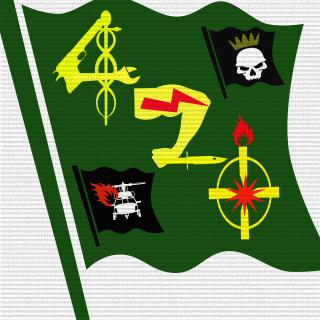 Platoon Presentation
This is our CLAN MATCH CREW for:
"THA LXIX DANKSTER'S"

Serious applicants only accepted from LXIX, AUSx or other Neutral Clan Roster's.

SPM = 350+ KDR = 1.0 MINIMUM !
Please remove yourself from the roster if you are below the MINIMUM and report to "DANKSTER'S - RECRUITS". Thank u and get those scores up or prove yourself a must have to one of our leaders to stay on Roster! Thanks...

However, there is always an occasional exception to the rule, under extenuating circumstances!


1. FOLLOW YOUR SQUAD LEADER'S DIRECTIVES AT ALL TIMES !
2. DEFEND THE OBJECTIVE!
3. REVIVE YOUR TEAMMATES!
4. GIVE US AMMO!
5. REPAIR OUR VEHICLES!
6. PLAY AS A TEAM!
7. PTFO!!!!
8. MOST OF ALL, HAVE SOME FUN!

This Clan is not limited to just 12 members, as we have several members that want to participate in our wars from several time zones.

Please do apply if this is you.

WE ARE NOW OPEN FOR CLAN WARS AND WILL ACCEPT SERIOUS INQUIRIES ONLY!
ADD J-DUB_0623, D-DUB0723, Ex-Ninja-Mike, InFiNiTy-fIrE146, Bosco760, or MSgt_Killzone TO YOUR PSN FRIENDS LIST AND MESSAGE US ABOUT WARS!

THANK YOU ALL FOR YOUR INTEREST IN BATTLING AGAINST US & FOR YOUR SUPPORT!
Platoon feed
There are no more events to show