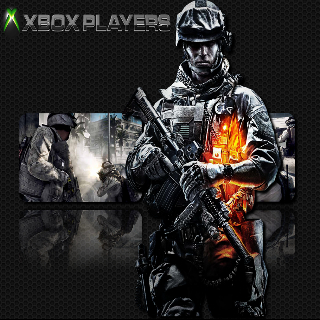 Platoon Presentation
Join our growing community of Xbox players who want to enhance their Xbox live experience.
Friends? Players? Chat? Questions? Answers? Clan? Achievements?

We are the home of the Game champions, our champions play every night on their respective games and you can join them on Xbox live. They know what you need to know and you will find them friendly and receptive when you join them.

Find them in our Games Hub where you will find everything to do with the game that you desire.
As opposed to just a clan our site is built upon mini clans on each game, IE a pro club on FIFA or car clubs on Forza, so no need to change your gamertag as our site is built on a clan mentality for individual games.

So if you want to talk about Xbox and whats coming soon, IE smart glass or if you want to play with us on Xbox live then register with us and start making the most of Xbox players.

We play shooters, racing games, rpg's and even kinect we play them all and want to talk about them on our forum.
Interested, all you have to do is Register!
Platoon feed
are people still alive on this platoon ??

Well it's that time again folks, when Xbox Players take to the Battlefield to run riot with Javelins and generally kick ass. The Xbox Players Games Week is from 21:00 – 23:00 Hrs (GMT) and runs from Tuesday to Thursday EVERYONE is Welcome, visit the site at http://www.xboxplayers.com/site/showthread.php?4015-Battlefield-3-Games-Week and post you're your intention to play for VIP access to our server. We will be playing Conquest on Standard Maps and hope to see as many of you as possible. Lock and Load Guys and Gals!!!!!

For the next 3 days Xbox Players take to the Field of Battle for the latest Games Week. No prizes this time, just the thrill of owning the opposition!!! Everyone is WELCOME and if you're a member of Xbox Players make sure we know so you get credited for attending. If you're not a member of Xbox Players …….. Why not? You're an Xbox Player!!! Check out the site (Click on the official Website link above) you will find we have a lot to offer!!! Games Nights are from 21:00 – 23:00 UK time, see you all on the Battlefield.

I will try and attend 2moro nite guy's.

Fancy a £10 Gift voucher? Fancy a £15 Gift voucher? Fancy a new Controller? Well all 3 are up for grabs at Xbox Players!!! Xbox Players and Rapid Fire Kits present " Shooter Week " From May 14th to May 16th we will be running Battlefield 3 and Call Of Duty: Black Ops 2 side by side, Xbox Players have teamed up with Rapid Fire Kits who have given us some Exclusive prizes for the top 3 players of each game* 1st Place 1x Pro Gaming Controller – as seen http://www.rapidfirekits.co.uk/itemsection.asp?id=16 2nd Place 1x £15 Gift Voucher to use on Rapid Fire Kits website 3rd Place 1x £10 Gift Voucher to use on Rapid Fire Kits website Not a member? Want to win these awesome prizes? You can join by clicking http://www.xboxplayers.com/site/register.php?

yello chaps and chappettes ( if there are any) so who's still actively playing BF3?