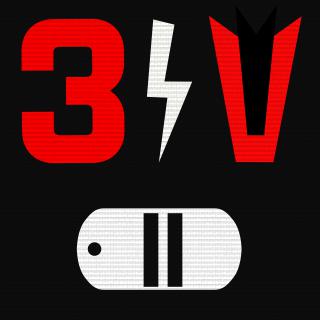 Platoon Presentation
Pluton EPIC SKILL VISION RESERVE

Pluton mający na celu rekrutację polskojęzycznych graczy i zasilanie szeregów plutonu głównego [3sV] jednostkami wybitnymi, mordującymi siedząc tyłem do telewizora i trzymając pada stopami :)

Gramy z plutonami z innych krajów jak i z Polski, dopasowujemy się do trybu , jesteśmy uniwersalni (normal,hc,szturm,cq itp.)

http://www.youtube.com/watch?v=g2JrRiH0JAk

!!!!!!!!!!!REKRUTACJA OTWARTA!!!!!!!!!!!

Jeśli jesteś aktywnym graczem, masz ochotę sprawdzić się w różnego rodzaju meczach lub sparingach, czy szukasz ludzi z którymi chciałbyś pograć w przyjaznej atmosferze to jest to miejsce dla Ciebie - wyślij aplikację do Rezerw 3sV.

Wymogi konieczne:
1. Przynajmniej stopień pułkownika.
2. K/D przynajmniej 1.0
3. Celność przynajmniej 10%
4. Ukończone minimum 15 lat.
Jeżeli sprawdzisz się w rezerwach masz szanse dostać się do plutonu głównego !!

Obowiązkowy TAG: [3sVr]

Dodawajcie dowódców na PSN :

Dowództwo:

JACOB_666_PL,mariusz00017,

czarnythc - dowódca sił pancernych

Sokol757 (AzureusPL) - dowódca sił powietrznych.

Hooah!!
Platoon feed
http://www.youtube.com/watch?v=VYXS4MkUsZ8 nieh wszyscy otym się dowiedzą !!!!!!!! :D

Siemka i sorry że tak długo się nie odzywałem ale jestem poza domem i wróce w przyszłym tygodniu :D

fajnie by bylo jak bysmy zagrali :P

Sokol757

Naucz się pisać w jednym poście, bo burdel na ścianie robisz.

osoby moga sie znalesc jesli ktos wogole to zorganizuje w klanie

to co w koncu z tym turniejem 5v5

http://www.youtube.com/watch?v=4N5jalnszTM